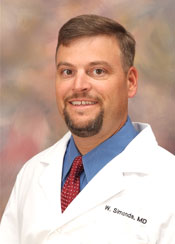 In my last blog post, I made the case for eating at least 30 grams of protein from an animal source at least three times daily – and never skipping it at the first meal of the day. So what exactly does 30 grams of protein from an animal source look like?
Meal Protein Sources:
Meats & Seafood (including Poultry, Pork, Red Meat, Fish, and Wild Game) – 4 to 5 ounces will give the necessary 30 grams of protein. What does this look like? Simple visual rule: it generously covers the palm of your hand or slightly larger than a deck of cards.
Greek Yogurt – on average, Greek yogurt has 3 grams of protein per ounce. To get 30 grams you would need to eat 10 ounces! This is more than most people will eat at a meal so try 6 ounces of Greek yogurt mixed with a whey protein powder in the correct amount to get 15-20 grams of protein (typically about ½-¾ of a scoop depending on the brand).
Eggs – 1 large egg has 7 grams of protein. 5 eggs would be 35 grams, but most people don't want 5 eggs at a time. I would suggest 2 whole eggs with ¾ cup of egg whites. The 2 whole eggs are 14 grams of protein and the ¾ cup of egg whites are 20 grams.
Protein Supplements – meal replacement shakes are a great idea, particularly for breakfast. In the office, we carry shakes made by "Oh Yeah!" which have 32 grams of protein, taste excellent, and are very satisfying. We also carry the protein shake powder made by Quest – it is very tasty and is very versatile from a recipe standpoint. You may already have a brand you prefer to use. Recommended whey protein powder brands include, but are not limited to: NutraBio, Body Fortress, Optimum Gold Standard, Jay Robb, Pure Protein, and EAS. Protein bars can be used as snacks or meals. The bars usually have somewhere between 15 and 30 grams of protein each. If you are consuming a bar that is intended to replace a meal then make sure you are getting 30 grams of protein. If the bar has less than this, then add some extra protein like Greek yogurt or a boiled egg. We carry a couple of bar brands – Quest, and Oh Yeah! Both are tasty and can be easily incorporated into this diet.
Other Sources – nuts, cheeses, and nut butters are a good source of fat but do not have enough protein to be considered a primary protein source in the diet. Each ounce of these three food items contains only 6-7 grams of protein per serving. They can be used as a snack or component in a meal, but not as your main protein source for that meal. Main protein sources from which you get your 30-40 gram serving of protein should be from the sources listed above.
Consuming 30-40 grams of protein in one meal raises your metabolic rate by almost 40% for 3-4 hours after you do this. This is the same as running 30 minutes on a treadmill (less than 30 grams will not evoke this response); the best protein source to produce this change is protein from a milk source like whey or calcium caseinate and protein from eggs, meats (poultry, red meat, and pork) and fish are acceptable also (vegetable protein lacks the amino acid composition to produce this effect).
Wickham B. Simonds, M.D.
Diplomate ABEM, ABOM