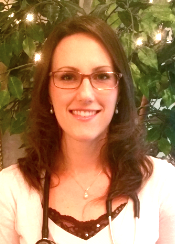 Protein shakes are one of the simplest ways to get our metabolic boosting 30 grams of protein at meal time. Some of us love the ease, convenience, and versatility of protein powders while others swear all protein shakes taste like chalk. Whether you're already open to the idea of meal replacement shakes or just haven't quite found the right one for you, here are a few guidelines to help you make your own delicious and nutritious protein shake:
Guideline #1 – Find a tasty powder
Not all protein powders are created equal. There are thousands of options and it can be difficult to navigate. It is important that the type of protein is whey or casein and the label indicates that is has < 3 grams of sugar per 30 grams of protein. Powders sweetened with stevia are great, but Splenda (sucralose) sweetened options are good choices as well. Take your pick on flavor- there is everything from unflavored to cappuccino to lemon raspberry. When in doubt, basic vanilla is versatile and a great place to start.
Guideline #2 – Experiment with your liquids
While water is always an easy option, some of us may prefer a creamier consistency or a hint of flavor from other beverages. To many of our patient's surprise, we do not recommend cow's milk in the form of whole, 2%, 1%, skim, or chocolate milks. Not even the "reduced sugar" or "reduced fat" versions of these are a good choice – the main reason for this being the lactose (milk sugar) found in all of these options. One cup of cow's milk has 12-13 grams of sugar! Therefore, using alternative "milks" such as almond milk, cashew milk, or coconut milk from a carton are excellent choices. Coffee is also a great way to make a mocha or cappuccino shake. More adventurous folks could even try water kefir or no sugar added milk kefir for some added gut-healthy probiotics.
Guideline #3 – Add some FAT!
Healthy fats provide our body with nourishment and satiation (fullness) and come in many delicious forms. The best ones for adding to protein shakes are heavy cream or heavy whipping cream, full-fat canned coconut milk, coconut oil, coconut butter, nut butters (such as almond butter), MCT oil, grass-fed butter, and avocado. A good rule of thumb is to ensure your shake has about 50-100 calories of fat, which would equate to 1-2 Tbsp. of heavy cream, ½-1 Tbsp. of coconut oil, or ¼-½ of an avocado.
Guideline #4 – Experiment and be as adventurous as you like
I have heard of just about anything and everything being added to a protein shake. From hard boiled eggs to cabbage, there is no limit to the possibilities of what you can add to your own personal concoction. You'll likely want a good blender such as a Vitamix or Ninja to pulverize your more exotic shake additions, but you can be as simple, or elaborate, as you like. Some simple, yet tasty options to add are: crystal light/mio type liquid flavorings, sugar-free coffee flavoring syrups, powdered peanut butter, cinnamon, cucumber, lemon juice, fresh grated ginger, unsweetened shredded coconut, gelatin or collagen powder, cottage cheese, greek yogurt, etc….
Our Quest and Oh Yeah! Protein Powders are excellent choices to experiment with making your own protein shakes. Here are a few palate-pleasing recipes to get you started: 
Chocolate Bliss:
1 scoop Oh Yeah! Chocolate Milkshake powder OR 1.5 scoops Quest Chocolate Milkshake powder
½ Tbsp. unsweet cocoa powder (dark or regular)
2 Tbsp. heavy whipping cream or full-fat canned coconut milk
6-8 oz. water or unsweetened almond, cashew, or coconut milk from the carton
Shake up in a blender bottle or mix in a blender with a few ice cubes for an icy "milkshake" treat
 Green Protein Power:
1-2 scoops Quest or Oh Yeah! protein powder (to equal 30 grams of protein)
1 large handful fresh spinach
1 small handful fresh kale
¼-½ avocado (trust me- this adds excellent texture, fat, and is loaded with potassium and fiber!)
6-8 oz. water or unsweetened almond, cashew, or coconut milk from the carton
Mix in a blender until smooth- you can add a few ice cubes for a thicker, icy version
 Berries & Cream:
1-2 scoops Quest or Oh Yeah! strawberry protein powder (to equal 30 grams of protein)
¼-½ cup fresh OR frozen strawberries/blueberries/raspberries/blackberries (can do a mix or all one berry)
2 Tbsp. Heavy Whipping Cream or full-fat canned coconut milk
6-8 oz. water or unsweetened almond, cashew, or coconut milk from the carton
Mix in a blender with a few ice cubes for a delicious icy treat
Contributed by Michelle Kennedy, MSN NP-C