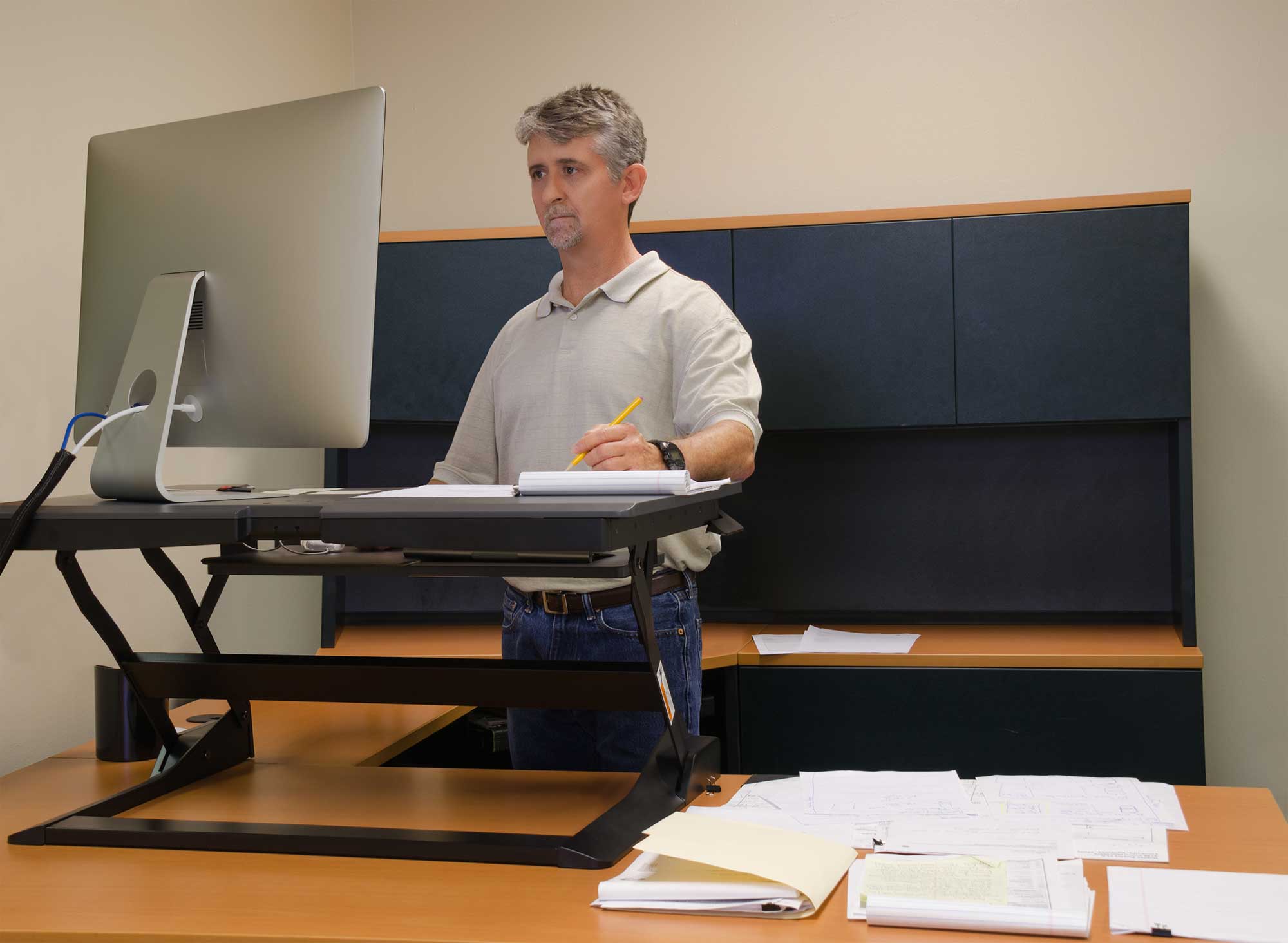 As an Amazon Associate we earn from qualifying purchases.
Stand up desk
Stand up desks are becoming more popular. Here is an option that is spacious, and has the option to adjust the height, depending on your particular needs. Stand up desks are great for people that have back pain or people that aren't satisfied sitting at their desks all day. You'll find you have extra energy as you stand throughout the day!
This SLYPNOS Height Adjustable Desk converter works with most desks. Transform your current work space at a fraction of the cost of investing in a brand new desk.
Stability Ball
For those of you that would like to work out, but don't know where to start, this stability ball is a great option! It is sturdy, with a stable base, so no worries about falling off! This stability ball comes with a workout chart that is very helpful for those that have no idea where to start. This particular ball comes with resistance bands as well. You could use this at home, or even take it to work and use it as your office chair.
Pill organizers
If you're having trouble remembering to take your medications every day, a pill organizer may be just what you need! Here are a couple of options that would work well.
This weekly pill organizer can be filled for the coming week. You can take each day's compartment with you if you are on the go. It is compact, and will fit in your purse, or pocket.
This is a great pill organizer for someone on the go and can be adjusted from three compartments down to one, depending on how many pills you have. It is discreet and can be kept in your pocket, purse, or even on your keychain!
Water bottles to help drink more
If you need motivation and visual reminders to drink more water, this is the water bottle for you! This water bottle helps to keep you on your schedule with your water intake during the day! It comes in two sizes, 128oz and 64oz.