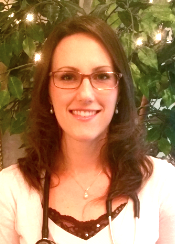 Let's face it- life is busy and often gets in the way of our "ideal eating" plans. Luckily, there are tips and tricks that can help us get past these struggles and get healthy, satisfying food in front of us.
Let's look at 3 scenarios related to the shopping, prepping, planning, and cooking so you can hopefully find one that helps you.
Scenario #1: I hate to cook, but want real food!
The days of having to make your own food or starve are long gone. However, alternative options have rapidly expanded beyond take-out or restaurant meals. Meal-delivery/catering companies and pre-made meals at grocery stores have provided us easy alternatives when we want healthy options to eat in our own home, but want someone else to make it.
A few meal delivery companies that fit the bill include BistroMD, Diettogo, Fresh n' Lean, Freshly, The Good Kitchen, and Clean Eatz (local Triangle company with meal pick-up option). Some pre-made meal items found in grocery stores include Jimmy Dean frittatas, Atkins frozen meals, or Healthy Choice Simply Café Steamers for a Low-Carb Lifestyle.
Scenario #2: I don't mind cooking, but can't find the time to grocery shop/meal prep/cook every night.
Enter the new world of ingredient delivery! A great strategy is to use online grocery store pick-up or delivery options such as Harris Teeter's Express Lane, Lowes Foods To-Go, or Instacart, an internet based grocery delivery system. If you like the idea of having the ingredients perfectly prepped with a set recipe to follow then subscriptions to Blue Apron, Hello Fresh, SunBasket, or Plated could be for you. If you are simply short on time, batch cooking 1-2x/week and incorporating a mix of pre-chopped/pre-cooked ingredients (rotisserie chickens, pre-cut veggies for sautés, frozen cauliflower rice, etc.) can be helpful.
Scenario #3: I love cooking but feel like I am lacking variety and getting bored.
This is a common complaint with an easy remedy. Finding variety is now simpler than ever with websites like Pinterest, entire TV networks devoted to food and recipes, and internet access to every recipe site you could imagine. You can also use the menu of your favorite restaurants to come up with new recipe ideas- they made need tweaking, but the ideas are endless! Use friends and family members as resources, too- recipe swap as a way to keep things interesting. Being adventurous with spices and herbs is another exit off the boring food highway- ever tried rosemary and sage brushed chicken or ginger lemon salmon or coffee crusted flank steak? Your options are endless, and with a little extra work, your boring food could be 5-star restaurant quality!
Contributed by Michelle Kennedy, MSN NP-C