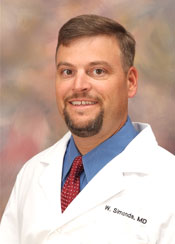 Mindful eating is a skill that can help you create a better relationship to food. Mindfulness is the act of deliberately paying attention to what is happening in the present moment in a non-judgmental way. This involves being aware of your thoughts, emotions, and physical sensations and practicing acceptance of all these.
IdealFeast Nutrition
Respecting your own inner or body wisdom during food selection and preparation
Using all your senses in choosing to eat food that is both satisfying and nourishing
Accepting physical responses to food without judgment
Becoming aware of hunger and satiety cues to guide your decision to begin and end eating
Accepting that each person's eating experience is unique; there is no right or wrong way to eat
Taking time to plan meals that support your health and well-bein
Eating at a time and place that allows you to focus only on the food while eating
Eating on a schedule that respects your body's needs and provides food regularly
Recognizing foods that don't serve your body and not judging yourself when these foods are eaten, thinking "I will learn from these experiences and continue to do better"
Recognizing emotions before eating
Noticing habits or conditioning from childhood that no longer serve you, and releasing these 
Mindful eating is the opposite of mindless eating, a practice that can lead to guilt, indigestion, and struggle.
Mindless Eating is…
Shopping when hungry and without a list
Not planning meals, eating randomly and compulsively, skipping meals
Relying primarily on take out, vending machines, and ready-prepared foods
Eating on the run, while standing at the fridge, in the car, or while distracted (watching TV, working, etc)
Never anticipating food needs in advance; thinking of eating as a "nuisance"
Eating only high calorie foods that are visible and accessible
Swallowing food quickly
Eating when emotionally upset; using food for stress relief, comfort, or to replace another desire
Cleaning your plate without checking in with your hunger
Eating only "favorite" foods regardless of nutrition
Feeling guilty for slips and concluding that change is hopeless
Forcing yourself to stick to a certain diet regardless of how your body feels
Viewing healthy eating as a punishment and unhealthy foods as "rewards"
Simple Guidelines for Mindful Eating 

1. Check in with your Hunger and Satiety Levels
The Okinawans, the longest lived people in the world, practice "hara no hachi bu," which means eating until you are 80% full.
Practicing hunger scaling can be helpful, think of 1 as starving and 10 as completely stuffed. Eat when you reach a 3 or 4 and stop when you reach a 7 or 8.
2. Slow Down:
Pause before each meal to take in visuals and the fragrance of the food
Each time you take a bite, put down your fork until the last bite is thoroughly chewed
Chew thoroughly until the full taste is extracted
Chewing allows enzymes to digest food and signals of fullness to reach the stomach
3. Practice Mindful Substitution:
Offer substitutions that satisfy what you are craving. For instance, if you are craving sweets, try an apple drizzled with sugar free maple syrup before reaching for a cookie.
4. Practice Mindful Meditation
Meditate for 5 – 10 minutes a day, focusing on your breath and being fully present  Use this time to set intentions for each day
5. Recognize All Types of Hunger
Eye Hunger is the need for beauty. Satisfy eye hunger by creating a "feast for the eyes" with the colors on your plate.
Nose Hunger is the need to experience smell, which connects us to our memories. Always take time to smell before eating, and feast on smell without eating, i.e. aromatherapy.
Mouth Hunger is the need to chew. Try different textures to satisfy your needs.
Stomach Hunger is typical "hunger" in the belly. Check in with hunger before, during, and after a meal to make sure you are eating due to true stomach hunger and not another type.
Cellular Hunger is the body's need for nutrients in its cells. What nutrients does your diet need to best support your cells?
Mind or Heart Hunger is what we desire. This may not be hunger for food. Ask yourself what are you really hungry for? Nourish yourself in non-food ways daily.
Further Reading:
Mindful Eating by Jan Chozen Bays
Eat, Drink, and Be Mindful by Susan Albers
Intuitive Eating by Evelyn Tribole, MS, RDN and Elyse Resch, MS, RD The Center for Mindful Eating: www.thecenterformindfuleating.org
Contributed from a handout by IdealFeast Nutrition
231 Madison Ave South
Bainbridge Island, WA
P: 206.913.8715 F: 206-238-9117