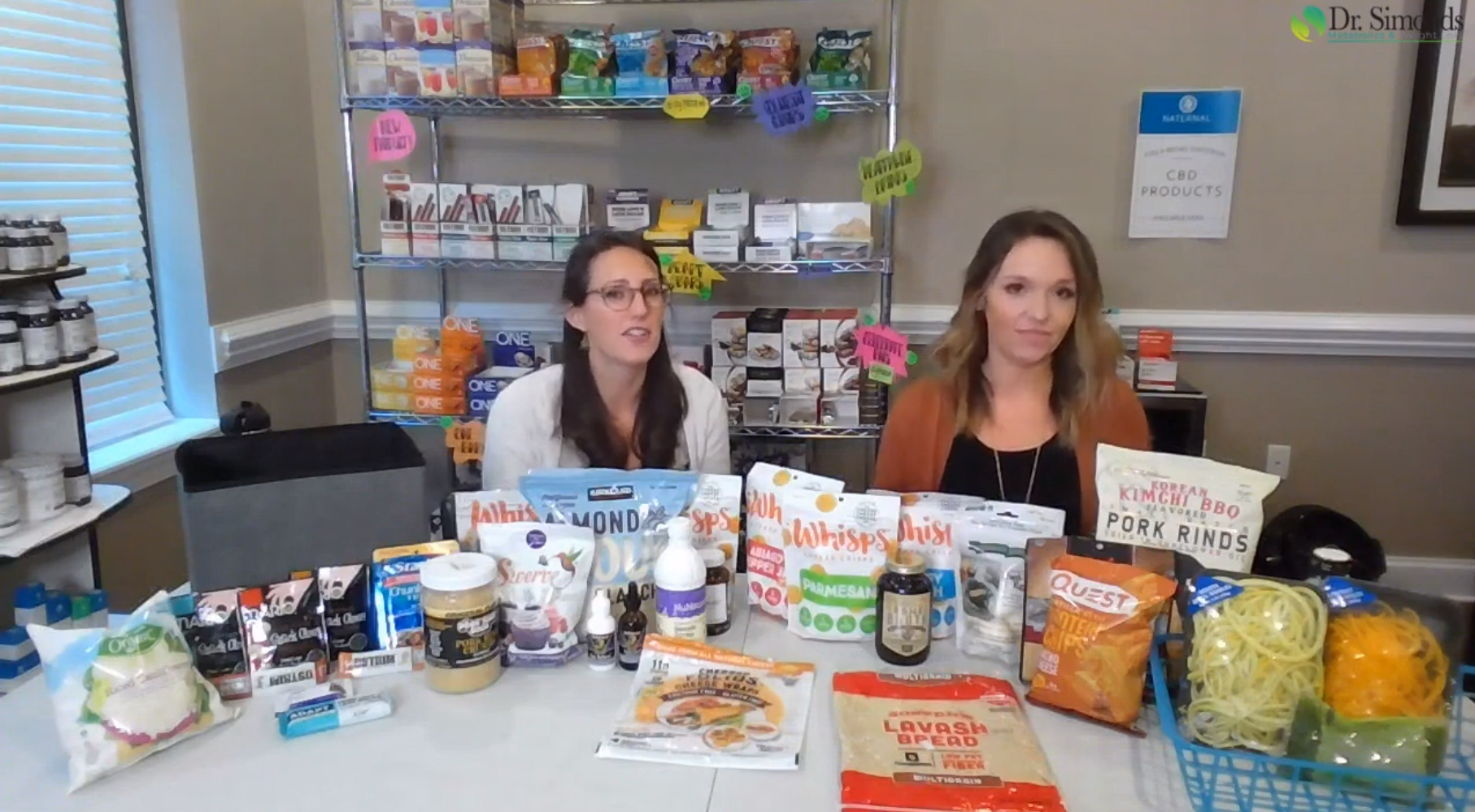 We're excited to have Courtney Woodside, Registered Dietitian Nutritionist, MPH, RD, LDN join Michelle Kennedy, NP-C today! We're talking all about low carb alternatives.
Courtney is a registered dietitian nutritionist who works primarily in our Raleigh office. She is originally from Pinehurst, NC, and completed her undergraduate degree in Exercise Science from Appalachian State University in 2011. She became certified as a Health Fitness Specialist through the American College of Sports Medicine before pursuing her graduate degree. She has since received her Masters in Public Health Nutrition from UNC Chapel Hill at the end of 2013 and is now credentialed as a registered dietitian.
Courtney and Michelle walk through some simple low carb/keto-friendly alternatives they regularly recommend to patients in our offices. They provide convenient, easy to grab, to-go meals and snacks for those following a low carb lifestyle and the best places to find them. You'll see that there are so many healthy low carb alternatives to bread, crackers and other refined carbohydrates.
Watch the show to see the impressive spread of goodies as Michelle and Courtney walk you through them!
Some examples include:
Bread Alternatives
Folios Cheese Wraps
Joseph's Lavash Bread
Crepini Egg Thins
Pasta Alternatives
Shirataki noodles (watch the show for tips on how to properly prepare & cook)
Zoodles (zucchini noodles); these are also available in a yellow squash form
Riced cauliflower
Chip/Crunchy Snack Alternatives
Pork rinds
Quest Chips
Beef Jerky
OSTRIM Beef Sticks
Whisps Cheese Snacks
Flour Alternatives
Almond flour
Pork rind flour
Coconut flour
Sweeteners
Swerve
NuNaturals syrups/sweeteners
Truvia
Breading
Pork rind crumbs
Almond flour
Quick Meals
Tuna packs in water
Olives to go
Adapt Bars
Watch the show for cooking tips and where to find these great low carb alternatives. Visit SimondsMetabolics.com for some great recipes and resources.
Visit Dr. Simonds Instagram, The Casual Keto Doctor for more keto recipes.