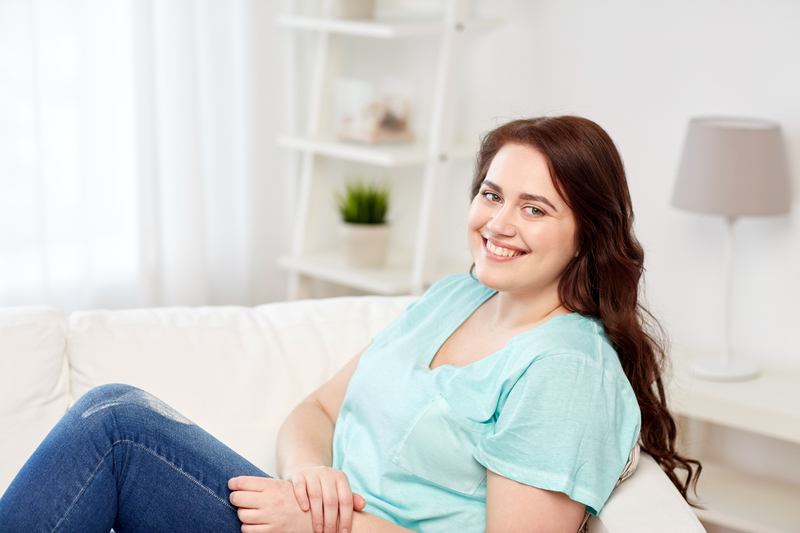 Obesity has become a serious problem all over the world. In fact, the World Health Organization (WHO) has recognized obesity as a global health problem. However, the world leaders have noticed the threat, and now they observe events like Obesity Care Week to raise awareness. But, what is Obesity Care Week, and why should you observe it? 
As obesity has become a serious health issue in both adults and children, measures are being taken to educate people about the mental and physical problems that come with obesity. In this regard, countries like the USA observe the Obesity Care Week every year. 
From this article, you will learn more about this week and how it is observed. You can also become a part of this campaign by educating yourself and spreading awareness about obesity. 
What Is Obesity Care Week?
Obesity Care Week (OCW) is a week-long campaign to raise awareness, educate people, and take action against obesity. The campaign is observed in different countries in different months. 
In the USA, the Obesity Care Week has been observed since 2015. In 2021, the week lasted from February 28th to March 6th, in line with World Obesity Day. This day is celebrated on March 4th every year. The week is observed from February 27th to March 5th in 2022.  
For a long time, there has been a lack of scientific and clinically-based care and treatment available for patients with obesity. Therefore, organizations such as Obesity Action Coalition (OAC), the Stop Obesity Alliance, the Obesity Society (TOS), the Obesity Medicine Association (OMA), and the American Society for Metabolic and Bariatric Surgery (ASMBS) have collaborated to launch OCW. 
The week aims to change people's perspectives on obesity and its treatment on the basis of scientific evidence. The activities also advocate for easy and affordable treatment and care for patients with obesity. 
How The Pandemic Raises The Importance of Obesity Care Week
During the pandemic, the obesity problem in The USA has increased drastically. According to a report, in 2020, the rate of adults with obesity reached up to 35% in 16 states, up from 12 states in 2019. 
It is a clear sign that the Covid-19 situation changed the eating habits of the American people. Moreover, people have also faced obstacles to participating in outdoor and physical activities. On top of that, stress levels have skyrocketed. All these reasons are responsible for the growing number of people with obesity. 
The Harris Poll of 2021 shows that 42% of American adults have gained weight more than they wanted. Many children are also gaining weight because of a lack of physical activities. As a result, many people suffer from various health issues related to obesity. 
Moreover, people with obesity often face criticism from society for not being in shape. Thus, they feel socially ostracized and alienated, which causes great mental distress. 
To control the situation, the USA government has launched Obesity Care Week. It aims to educate people about obesity and the complex problems related to it. Hence, the OCW is observed to create awareness all over the country. 
Throughout the week, healthcare providers, patients, and their allies come together to spread awareness and understanding about the stigma around obesity. The campaign intends to help more people empathize with people with obesity by providing information and resources. Additionally, the campaign advocates for better health care and treatment for people with obesity. 
How Is Obesity Care Week Celebrated?
During the OCW, various programs and seminars are observed nationwide and locally to create awareness for obesity. Health organizations, hospitals, and clinics arrange different campaigns and programs. 
All involved with the week-long campaign work together to meet the goal of preventing obesity and ensuring effective treatment to people already suffering from the disease.
Here is how the programs observe OCW:
Provide scientific and clinically based treatment.

Increasing social awareness about the obesity disease and the people affected by it.

Creating a scientific research-based understanding of the disease among patients, health professionals, medical societies, policymakers, stakeholders of the medical sectors, and the public. 

Enabling science and clinically approved treatment and care for patients with obesity. 

Increasing awareness about weight bias and stigma of obesity in society to make people more empathetic to the patients. 

Empowering people to raise their voices. The leaders of national, state, and local levels work with people to prioritize obesity care and prevention.
Why Should You Care, and What Can You Do?
You can also become a part of the Obesity Care Week Campaign. You might suffer from obesity, or maybe your family member or friend is suffering because of it. There are many ways you can involve yourself and show that you care about obesity and actively participate in preventing the problem. 
Here is what you can do:
Get Involved
Involve yourself in Obesity Care Week. You can sign up with an organization or participate in local seminars to raise awareness.  By 2025, the cost of medical care and treatment for obesity may cross over $1 trillion if the situation continues. 
If you are suffering from obesity, ask for support from your loved ones to lose weight. And if you have loved ones suffering from obesity, help support them. Weight loss is more effective when a person receives motivation and guidance from the people around them. We all must play an active role in preventing obesity. 
Help Children Lead a Healthy Lifestyle
Children in recent years are gaining excess weight because of genetic, environmental, and lifestyle factors. According to a 2021 report on child obesity, 16.2 percent of young people aged between 10 to 17 have obesity. Also, about 124 million children and teenagers have obesity, which could increase by 60% in the coming decades. 
Children and adolescents who have overweight face bullying and suffer from more mental health problems. So, parents must play active roles in helping their children to maintain a healthy weight. If they are already suffering from obesity, they should receive appropriate tools, education, and motivational support to lose weight. 
You can observe the week by introducing new healthy eating and lifestyle in your family. Educate your children about various health problems related to obesity. Create more opportunities to encourage them to do physical activities, games, and sports. 
Be Aware of Obesity Stigma and Raise Your Voice 
There is a common notion that overeating is the only cause of obesity and that people who struggle with their weight cannot control their food consumption. Hence, many people marginalize and often criticize those who struggle. You can educate yourself about obesity and share knowledge about it.
The problem involves many other factors like stress, mental health, lack of opportunities for physical activities, and other diseases. A person with obesity can struggle to lose weight even if they want to be in shape. 
So, you should actively take part in the campaigns of Obesity Care Week and raise your voice against the social stigma around obesity.  
Learn About the Physical and Mental Effects Involved With Obesity
Take part in awareness seminars or webinars to learn more about the mental and physical health issues that cause obesity. Excess weight can lead to Type-2 (adult-onset) diabetes, high blood pressure, high cholesterol, stroke, heart attack, congestive heart failure, arthritis, gallstones, and many more health problems.
People with obesity may have severe pain in their knees, hips, and lower back. Consequently, they minimize their physical activities that worsen their condition. The patients have a high chance of suffering from depression and lack self-confidence. 
You should know these health issues to take better care of people with obesity. People with obesity often take these problems for granted and do not seek proper medical care and support. They must get access to medical treatment for their problems. 
Start Your Weight Losing Journey Now
You might have been putting off your weight loss planning or have fallen off of a plan that was working for you previously. Use Obesity Care Week as an inspiration to start or re-start your weight loss journey. If you have friends or family members who have obesity, motivate them to get help with their weight and their health. Don't be afraid to seek out professional services. Including an obesity care specialist in the treatment plan is often key to successfully treating this complex and challenging medical condition.