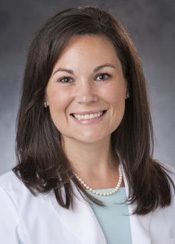 At a weight loss clinic like Dr. Simonds Weight Loss, we're dedicated to getting you lasting results. Our weight management program isn't simply meant to help you drop some water weight that will come back quickly – rather, we're here to help you achieve weight loss that will stick.
It may sound silly to some, but you can never underestimate the role in confidence in this kind of permanent weight loss effort. With that in mind, here are some simple tips for building your confidence and carrying it into your weight loss program.
Power Pose
Anyone can do this at any time, and it can be enormously beneficial. The pose isn't the same for everyone – it's anything that projects power and confidence. As you go about changing your posture and body language, you're changing the way your mind operates as well. Doing this for just a couple minutes per day can have major psychological effects.
Gratefulness
It's easy in today's day and age to complain about everything, but these kinds of negative thoughts can transfer to health areas like weight loss. Instead, try the opposite: Focus on what you do have, and how lucky you are. You'd be surprised how much this can help with confidence.
Small Goals
A great way to build self-esteem within weight loss is to create small goals for yourself. Achieving several of these goals at a time boosts your confidence, rather than setting one single crazy goal that will take forever to achieve.
Preparation
In many cases, unsuccessful weight loss is due to lack of preparation. Do research on how weight loss really works, and the kinds of things that will be good for you when you begin your program.
Looking Good
What you wear can play a bigger role than you might think in your confidence, even if you're alone all day. Looking good will help you feel good, which will boost your confidence.
For more on raising your confidence within a weight loss program, or to learn about any of our physician supervised weight loss programs, speak to the pros at Dr. Simonds Weight Loss today.