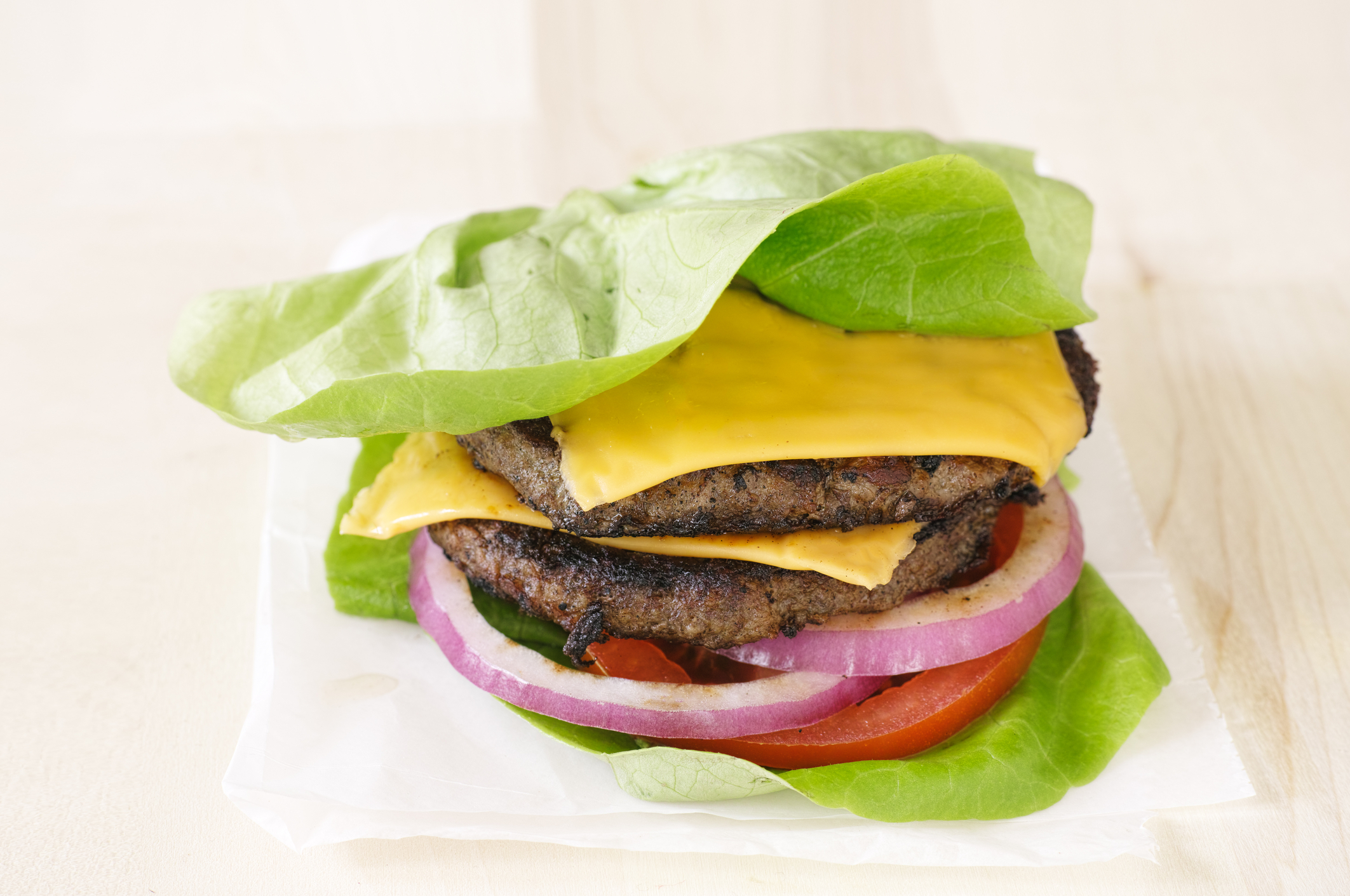 If the keto diet is working really well for you, that's great news! Kudos to those busy folks that have been meal-prepping, planning, and preparing keto recipes that are enjoyed week after week. But, let's face it- we all get busy at times and need a quick, convenient meal when cooking isn't an option. Sometimes, we just want fast food. And, sometimes, it's our only option in our busy lives. You don't always want to cook, you don't always have time to cook, and so eating out may be part of your way of life.
Good news! You can eat fast food and takeout while sticking to your keto diet. You just need to know what to order and where to go. Most restaurants are aware of the keto diet and are happy to make modifications and swap out the carbs.
Skip The Bun (or Wrap)
The biggest source of carbs in fast food is the bun or the wrap. A burrito wrap can have more than 50 grams of carbs. Most fast-food joints will serve you a bunless burger or chicken sandwich, which has everything else you might want. Yes, even if it doesn't say so on the menu. Just ask. Chipotle and similar Tex Mex style places often offer a bowl as an alternative to a burrito. Burrito bowls generally replace the wrap with lettuce or similar. Moe's southwest bowls are also a good choice.
If you like Subway, they now sell protein bowls for people on low-carb diets. Ask for the sauce on the side and check the ingredients, just in case. Jersey Mike's "Sub in a Tub" is a similar concept.
Watch The Sauce (or Dressing)
A lot of fast food sauces are basically flavored syrup. They have a lot of added sugar. Worse, it's generally high fructose corn syrup. One good option is to bring your own condiments from home. Salad dressings are also a huge problem for added carbs, and you might want to carry your own too. If not, opt for full fat ranch, blue cheese or caesar dressings to stay low carb.
Your safest bet for condiments are mayo or mustard. BBQ sauce is often the worst and loaded with sugar. You can always check the label on sauces, though. Sometimes they might be fine.
Stay Away From The Fryer
The sad truth is that fried at a fast food place often means breaded, and breaded means way too many carbs. Fortunately, most places will offer a grilled option. You should also avoid french fries…in fact, most sides are a problem, but a small side salad where available is a great alternative. Just omit the croutons.
Batter is also an issue. In general, just try not to order anything battered or fried, but go for grilled options instead.
Skip the Rice and Beans
At Mexican-style places, the biggest trip up is rice and beans. They're in a lot of stuff and they have a lot of carbs. Make sure to specify that your order is without them. Most burrito bowls and similar dishes are just as good with the rice and beans left out. And while foregoing the chips and tortillas can be tough, it's a must when following a ketogenic diet.
If rice and/or beans are too integral to the dish, then look for alternatives on the menu. A safer dish to order is the grilled fajitas. Corn is also best avoided and is also often found in Mexican bowls. But in a lot of cases they will understand that if you are ordering a bowl or something without the shell, you also are looking to reduce other carbs. It doesn't hurt to also let the restaurant know as well while ordering. Sometimes, they can make further recommendations.
Meat Is Better
Meat is an important part of your keto diet. Avoid meat substitutes. Most of them are made with fillers such as soy or wheat that have a lot more carbs. Yes, even the ones that are supposed to taste just like meat.
Grass-fed beef is best if you can find it, but few places offer the option.
Some Particularly Good Options
So, having explained a few overall ground rules, let's talk about some particularly good options…although it's worth noting that even McDonald's has salads and will give you your burger bunless.
Here are some awesome things you can try:
Low Carb It Charbroiled Chicken Club Sandwich at Carl's Jr. or Hardee's. Most of their chicken is breaded, but the sandwich isn't.

Bone-in wings. Check the sauce, but wings are generally a pretty safe option, especially if ordered plain. You can always bring your own keto-friendly dipping sauce or opt for full-fat ranch or blue cheese.

Chipotle Burrito Bowls. Hold the rice and beans, and try the one with chicken, cheese, sour cream, and green chili salsa.

Five Guys. Five Guys are, in fact, awesome. Everything is customizable and both burgers and hot dogs can be had bunless or lettuce wrapped. Because they use mostly unprocessed ingredients, it's easier to be completely clean.

Freshii. Freshii mostly focuses on low-fat, high carb diets, but if you ask for the Mediterranean bowl with no quinoa and extra greens, it's a great option.

Unwich from Jimmy John's. Order an "unwich" and you'll get a lettuce-wrapped sub. The Jimmy Cubano Unwich is great, as is the Ultimate Porker. All of them are 10g carbs or less.

Qdoba Lifestyle Bowl. Qdoba is another Mexican fast food place and everything here is customizable, but their Lifestyle Bowls include a Smoked Brisket Keto Bowl.

Starbucks Egg Bites. Starbucks has pretty much traditionally been about coffee and baked goods. But they have changed that recently. The egg bites are basically tiny omelets. Ask about sugar-free syrup if you want flavored coffee.

Jersey Mike's Sub-in-a-Tub. No restrictions. They'll give you

any

signature sub without the bread, in a rectangular bowl. Makes it pretty easy and doesn't leave you feeling as if your needs are an afterthought.

Taco Bell Power Bowl. Taco Bell is generally a pretty high carb option, but the Power Bowl, without the rice and beans, is keto-friendly and has that Taco Bell near-addictive taste.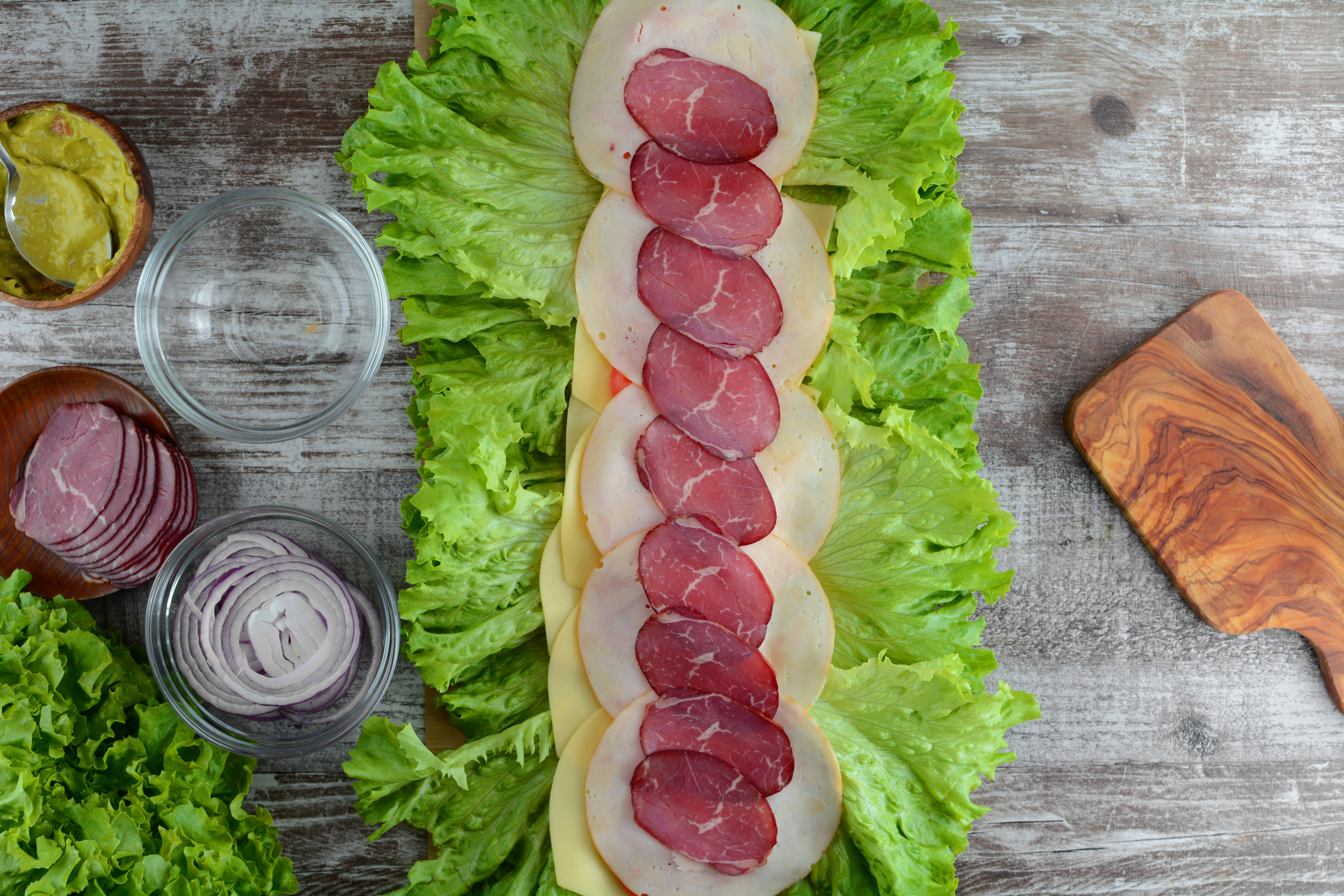 It's really not that difficult to eat at a fast-food place, even the popular ones, and stay within your diet. While you might not find everything is totally "clean," you aren't doing it every day (right?), and if you stay away from the buns and the fryer you can eat well without breaking the rules. Not all of us have time to cook every day, and sometimes you just want that burrito bowl.
You can still have fast food on the keto diet. You just have to know what to order and where to go.