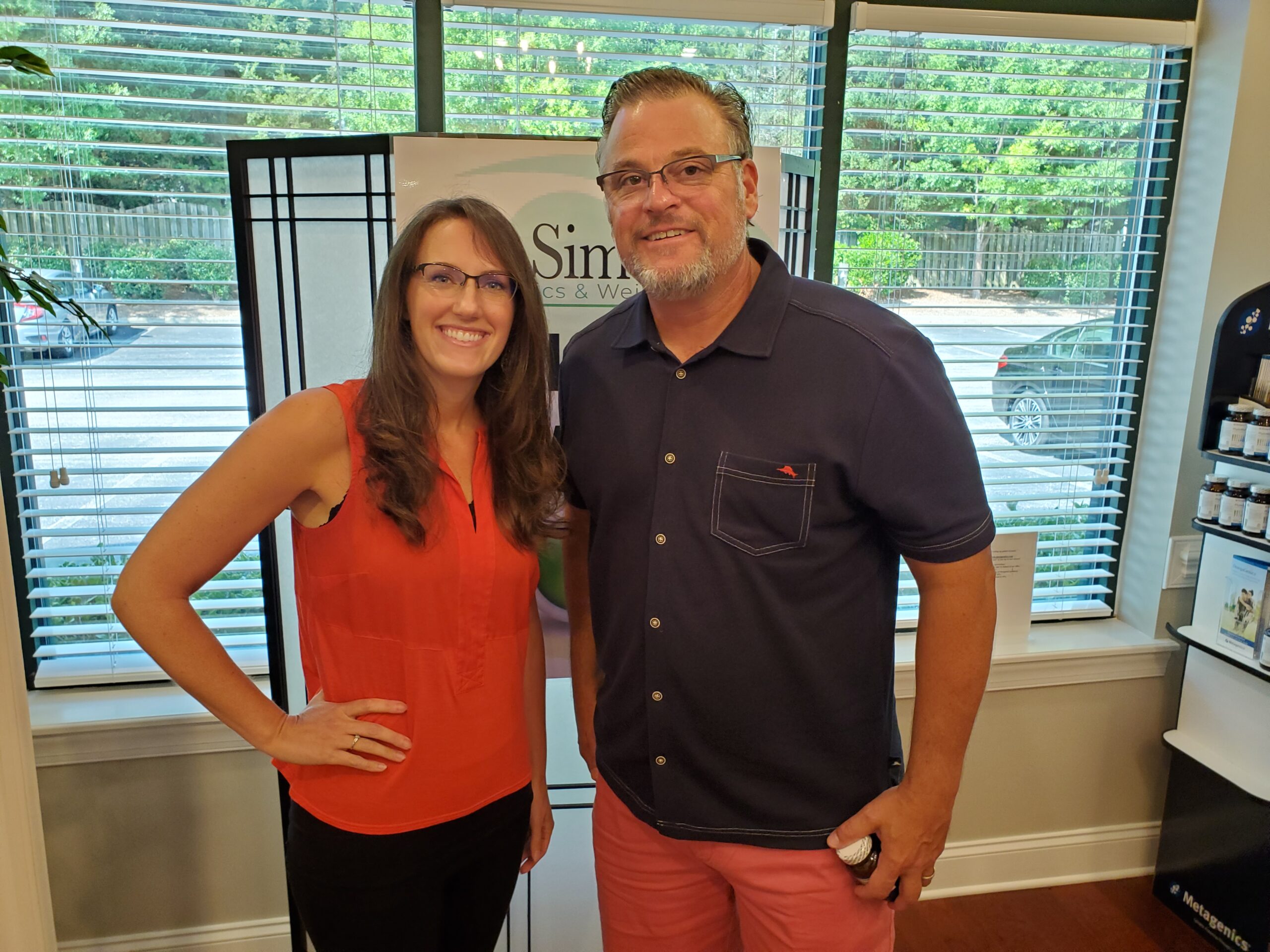 This Live Ask Me Anything show is all about CBD, its potential benefits, and a special limited-time offer. Join us as Dr. Simonds and Michelle Kennedy, NP-C break down everything you need to know about CBD. We live stream every other Monday on Facebook and answer your weight loss and health questions.
What is CBD?
Many people do not understand what CBD really is and we definitely want to clarify and clear up any misconceptions. Firstly, CBD is not marijuana. The hemp plant makes many different oils called cannabinoids that have many medicinal effects.  The hemp plant, marijuana does produce the psychoactive oil called delta-9-tetrahydrocannabinol also known as THC. THC is the psychoactive ingredient that produces the "high" effect.
In 2018, the industrial production of hemp was approved by the federal government which allows products that contain a trace amount of THC to be manufactured. This trace amount of THC does not cause any type of "high" or intoxication effect. There are actually a multitude of oils in the hemp plant that have different medicinal properties. By varying the concentrations of the particular oils to produce the desired medicinal effects, we will see many boutique cannabinoids available that address different concerns.
Q: How can CBD enhance mood without causing an adverse effect like feeling high?
A: There's no need to worry as CBD does not contain enough THC to produce a high effect. CBD generally comes in one of two forms which are Full Spectrum and Broad Spectrum. The difference is that the Full Spectrum option contains a trace amount of THC, and the Broad Spectrum contains zero amount of THC. For those that may worry about a drug screen, we recommend Broad Spectrum CBD because, while highly unlikely there is a very small chance that Full Spectrum CBD may result in a positive result. We like to emphasize highly unlikely because we cannot guarantee with certainty that it will not produce a positive result.
Furthermore, it's incredibly important to be purchasing your CBD from a trusted source that guarantees its ingredients and formulations. We highly recommend the brand Naternal, that we offer here in the office. They are a local NC company and we have seen every step of the manufacturing process from seed to oil. They aggressively test their products continuously, share test results and even bring in outside agencies to conduct testing. They are very transparent and offer the highest quality CBD products that are free of pesticides, heavy metals, and fungi. Please be aware that not all CBD is created equally and it's extremely important to be aware of where you are purchasing your products from. Many other CBD products from other sources may contain contaminants that Naternal guarantees are not found in their products.
We carry a product called CBD Rest that also contains an additional 5mg of CBN, which is the cannabinoid that helps you relax. This is a great product for those that have anxiety during the day as well as being a sleep aid in the evening.
Q: What makes CBD a good natural option and what benefits can it produce?
A: The regular use of CBD has many health benefits such as improved sleep, better moods, and can even decrease appetite. It's important to use CBD regularly to achieve the most benefits, especially in regards to appetite suppression.
Q: Do you recommend age parameters on CBD use? How young and how old?
A: In our opinion, there aren't any age restrictions and its safety parameters have been established in very large doses. It would have to be consumed in extremely high doses to cause any potentially harmful effects, which is quite frankly, very hard to accomplish. CBD has been approved to treat seizure disorders in children at 20mg per day, which is an enormous amount. We think it's safe to use, however, please consult with your child's pediatrician if you're considering CBD for infants and small children.
Q: Can CBD cause problems with other medications?
A: While it's something that has not been thoroughly studied, the short answer is no, we do not believe that you should be worried about medication interactions. For most medications it's safe, but if it's something you are concerned about, allow a few hours in between your medications and CBD to allow proper absorption.
Q: Can you take too much CBD or use it too much? What might happen?
A: It would be very difficult to take too much CBD and we haven't heard of any situations that have resulted in overdoses or hospital visits. We recommend patients always start with a lower dose and increase the dose as needed. However, this recommendation is not due to a health risk but more so for affordability. While we find Naternal products to be high quality and affordable, they are certainly worth the cost and there's no need to take more than what is needed to achieve the benefits.
Q: Which CBD products are best to replace melatonin and anti-stress anxiety? I'm sure I missed it and will have to watch the replay.
A: CBD Rest would be a great option! As a sleep aid, we recommend allowing 1 dropper full to sit under the tongue for about 1 minute before swallowing, 1 hour before bedtime. This would also be a great option to take during the day to help with anxiety and stress.
Product Highlights
Dr. Simonds and Michelle highlight some of their favorite Naternal CBD products:
CBD Rest is great for better sleep without the groggy sedated feeling the next day. It allows you to feel like you've slept heavily and even helps you fall asleep faster if awakened during the night. CBD Move offers an anti-inflammatory effect and is a great natural alternative to pain relievers such as Aleve and Advil. You can even mix and match the different types of CBD as we have some patients take CBD Move in the morning and take a dose of CBD Rest in the evenings. Oral tinctures are amazing for an overall effect since they enter the bloodstream, but we also have some topical options to target certain areas as well. For example, the Rescue CBD Muscle Cream can be used topically to target musculoskeletal pain to help restore muscles and relieve soreness and achiness.
You can stop by either office anytime during business hours if you're interested in Naternal CBD products. We are currently offering a special for the next month: Full Spectrum 2400 MG for the same price of 1200 MG of CBD for $40. So you're getting twice the dose and strength for the same price!
Let's Talk About Prevention
It's becoming very clear that the vaccine is not preventing people from contracting and spreading Covid-19, especially the Delta variant. While the vaccine does provide some additional protection from covid if contracted such as a less severe illness, there are some additional measures that may be helpful. Certain supplements are key to preventing illness. Zinc helps prevent the virus from replicating within the cells and requires a transporter such as Quercetin to help the Zinc move across the cell membranes. So the bottom line is, if you can stop the virus from replicating within the first few days of being infected, it lowers the chance of inflammation and keeps the virus from spreading throughout the body. Vitamin D is also an important factor.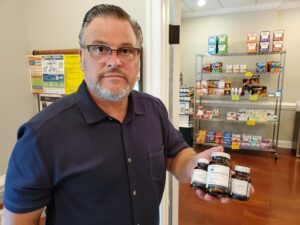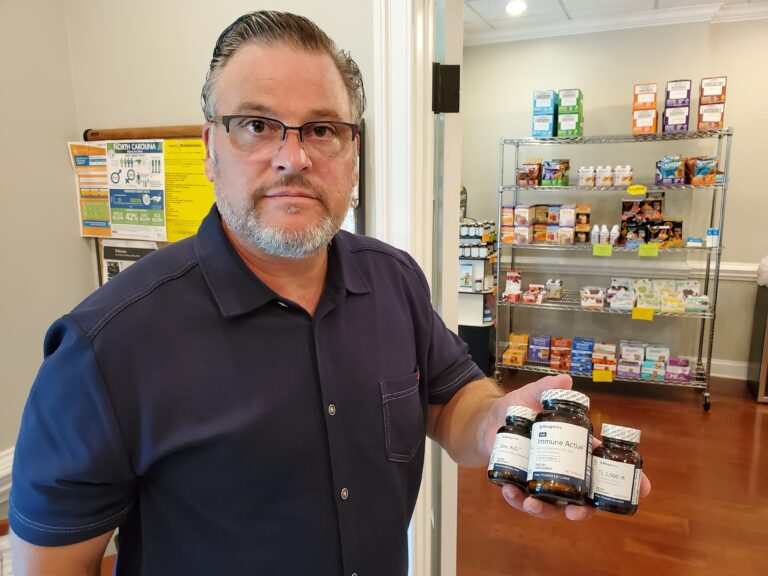 We believe that taking certain supplements significantly decreases the chances of contracting the virus as well as other illnesses, therefore we are bundling some Metagenics supplements to be taken daily. We're going to do the work for you by bundling some select Metagenic products to help keep you protected and offer a special price that won't be available anywhere else. Stay tuned and watch your emails for the announcement. If you're not already subscribed to our email newsletter, you can sign up here.
No appointment is needed to come in and purchase any of these products. Just stop by anytime we're open!