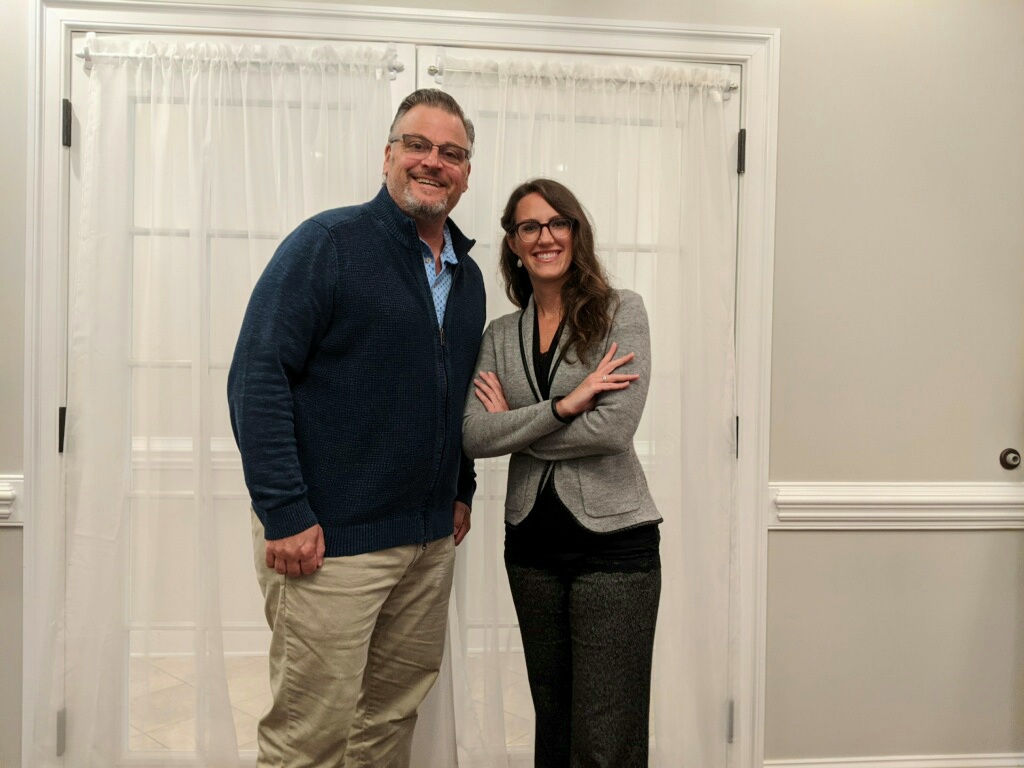 Dr. Simonds and Michelle Kennedy, NP-C answer your weight loss and health questions live. One winner will be selected to win a $25.00 Target gift card. Thank you for submitting your questions in advance of the show and remember you're always welcome to ask questions during the show.
During this episode, we address your questions about weight loss, appointments, belly fat, testosterone, supplements, and more.
Q: How long is an appointment and what is generally covered in each one?
A: The first appointment is usually between 45 to 60 minutes in duration (we like to tell patients to allow one hour). We do have some paperwork to complete before arriving and also encourage patients to read over some materials. This will help prepare you for the first visit and allow you to get the most out of your visit as well. The follow-up visits are usually once a month and those visits are generally 10-15 minutes in length. However, the time will vary depending on the patient and how well they are doing. If you would prefer visits more often than monthly, then that's okay too! We like to inform patients that weight loss is a long-term process and highly individualized.
We are definitely not your average weight loss practice. We don't require you to purchase any products and absolutely treat patients as individuals. We really pride ourselves in meeting folks where they are currently at and guiding them in the right direction based on their individual needs. There is no one-size-fits-all approach to weight loss.
At your first visit, we will conduct a full metabolic assessment. This entails gathering your medical history, weight history, medications, diet history, and social information. We will then use this information to develop a treatment plan to guide your weight loss journey. During follow-up visits, we discuss how the past four weeks have been and figure out what tweaks may be needed moving forward. We like to look ahead to the next couple of months for any obstacles or any additional help that may be needed. Planning is key!
Q: What should you consider before coming off of keto and starting back up?
A: To be honest, we don't recommend coming off of keto in the first place. Our early ancestors ate keto and thrived on consuming meat, vegetables, and basically whatever they could hunt and grow. Our cells are actually adapted to eating this way and we certainly don't need processed foods such as flour, sugar, and starches. Please don't believe the negativity that you may hear about the keto diet from misinformed individuals, companies, and even other physicians. The truth is that the traditional American diet is full of processed flour, sugars, and starches and is terrible for you. Our goal here is for healthy weight loss and a happy journey.
If you do decide to carb cyle, please be extremely cautious when adding certain foods back in. When reintroducing items that are not considered keto back into your diet, do it slowly. Pace yourself. Try a small amount and if you tolerate it well, try something else and so forth.
When returning to the keto diet, we recommend following the same guidelines when you first started. Pay particular attention to electrolytes and hydration.
Q: How do menopausal women need to shift their macros? The menopausal belly pooch struggle is real!
A: We definitely recommend a low carbohydrate diet. Here's why. A drop in sex hormones also means a rise in insulin. The amount of insulin that's floating around your bloodstream is higher during this time and the consumption of carbohydrates only adds to the increased insulin levels.
The peak insulin levels get higher than ever which causes an increase in fat storage, especially around the abdomen area.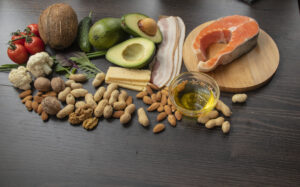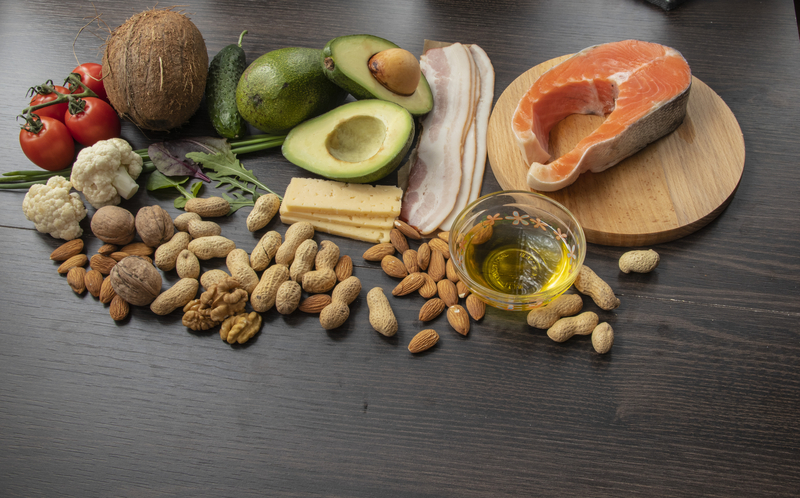 Q: I haven't really heard anything in a while about the Atkins diet. Is that diet fading out?
A: The Atkins diet is a brand of the ketogenic diet, just like Kleenex is a brand of tissues. While the Atkins diet is keto, it does focus more on consuming the Atkins products. We prefer patients focus on consuming whole, unprocessed foods and consume package foods in moderation. We totally understand that patients have busy lives and may need to rely on packaged options on occasion.
We do carry some low-carbohydrate snack options in the office that are high quality and healthy. We try to keep both offices well stocked with your favorites. Stop by anytime to shop our pantry.
Q: I've seen information about InMode at your office. Can you tell me more about these skin-tightening procedures?
A: Yes! InMode is a non-invasive, non-surgical in-office skin tightening, fat reduction, and muscle toning procedure that we now offer at our Durham office. It's the most advanced option of its kind at the moment. It targets a reduction in subcutaneous fat (the soft fat visible just under the skin) and skin tightening during a weight loss journey.
Dr. Simonds wife, Anna is a registered nurse and performs the InMode procedures. She is highly trained and has performed many procedures. Patients find this to be an affordable option for fat reduction, muscle toning, and skin tightening from head to toe. And there's no downtime to the procedure! We do offer a free consultation to determine what procedures may be right for you and to answer any questions you may have.
Contact our office if you are interested in InMode services.
Q: Do supplements make a good gift? What should you consider before buying them for someone?
A: Absolutely! The gift of health is really better than any other gift! We are in favor of any gift that supports someone's health and wellness. Patients regularly purchase Metagenics supplements and CBD products for family members, loved ones, and friends.
We love Metagenics products and really stand behind the quality of this brand. We are currently offering an in-office special:
Metagenics Office Special Bundle contains 1 bottle each of Immune Active, Vitamin D3, and Zinc. This powerful threesome makes a perfect gift for you and your family and friends. Our in-office special is only $55.00! (The cost is $78.00 when purchased separately).
Q: Will taking testosterone enhancement help with weight loss?
A: While it will help with fat loss, it may or may not help with weight loss. If you have a low testosterone level and try supplements to increase your levels along with a change in diet and lifestyle, you'll find a change in body composition. So your body fat will come down which is more important than weight loss. A reduction in body fat and an increase in lean body mass is our focus here rather than just weight loss. We try to focus on your overall health and lifestyle.
Q: Do you work with gastric bypass patients? What success have you've seen?
A: Yes, we work with patients on a regular basis that have had a variety of weight-loss surgical procedures. The most common procedure today is the sleeve gastrectomy and we have many patients that have had this procedure whether recently or in the past.
While weight loss surgery is effective, it's still important to focus on all areas of health. Weight regain is always a struggle, even with a surgical procedure. This is why we focus on four areas in particular; nutrition, physical activity, behavioral modification, and medications. This support is still needed in addition to the weight loss surgery. Remember weight loss surgery is a highly effective tool, not a cure.
If you choose to have a weight loss surgery, please know that we would never judge you. We're here to support you and move forward on your weight loss journey. Obesity is a medical condition that requires medical intervention. You are not weak if you struggle with weight or if you choose to have surgical treatment.
Obesity is a pro-inflammatory disease and even losing a small amount of weight will dramatically improve your health.