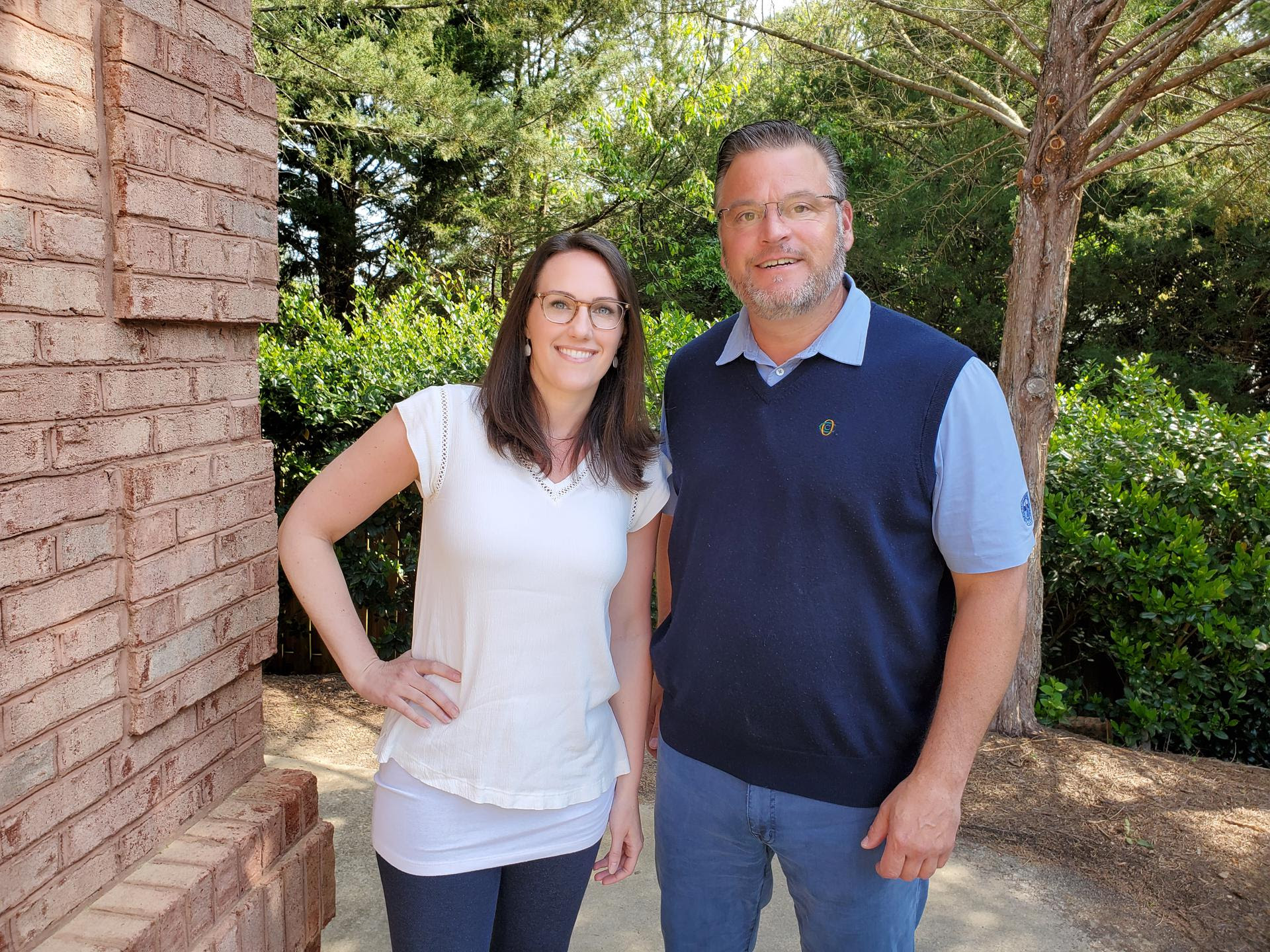 Dr. Simonds and Michelle Kennedy, NP-C were back again to host another Facebook Live AMA Event at the Raleigh location to further discuss weight loss, weight management, diet, and to answer viewer questions live. They had a great time answering viewer questions and love being involved with keeping the weight loss community well informed and knowledgeable.
Q: I was looking at your website for information and was wondering if you can tell me more about the metabolic assessment your office provides? What is it and how does it work?
A: All new patients will go through a Metabolics Assessment with one of our experienced providers. Upon entering the office, we will ask you to fill out some forms that will ask you some questions about your medical history, current medications you are taking, what medical conditions you have, weight and diet history. This information is very important for your weight loss provider to review because many medications that you may be taking can make it harder to lose weight and easier to gain weight. Common examples of this are Prednisone, Prozac and Paxil. If this is the case, then we would like to decrease those medications that are considered "weight positive" and replace them with other medications we consider "weight neutral", if possible. Any medication change will be made along with your primary care provider.
Every new patient, also, goes through a full body composition analysis that includes recording your current weight, your BMI, and measuring your lean body mass and metabolic rate. The diet history is also important, as many foods you may be consuming can raise insulin levels and have a negative impact on your health and weight.
Q: I was a patient at your practice a while back and haven't kept up with it. What do I need to do to start back up again?
A: We get this question a lot! You are always welcome! We promise we will not make you jump through hoops to get you restarted. Once you have been an established patient in the past, you will always be considered a patient at Simonds Metabolic and Weight Loss regardless of how much time has passed. We will not charge you as a new patient and you will pay the same rate as an established patient. We will ask you to update your paperwork so that we are aware of any medical changes. We will assess where you are currently and make changes to your weight loss plans or make any changes that are necessary to get you to your goals.
Please contact us to schedule an appointment. We remain open as an essential business during this COVID-19 virus and have office hours available at our Raleigh and Durham offices. Obesity is a very serious disease, killing over 325,000 Americans annually so we want to available and make it as easy as possible for our patients. We also offer telephone appointments and have an in-house pharmacy at both office locations for your weight loss medications. We can ship your medications directly to your home.
Q: I've seen your advertisement for Lipotropic injections. What exactly is a Lipotropic injection and what are the benefits? How does the fat burn plus work as well? How often should I come back for injections?
A: These injections are very popular and we've had tons of positive feedback from our patients. The benefits reported include appetite suppression, a reduction in food cravings, more energy, better moods, better sleep and patients find it easier to just stay on track. The injections are administered in the office only (they cannot be shipped) and are a combination of B Vitamins and Amino Acids administered in the arms or hips. These are not just an average, standard B-12 injection and contain many more benefits.
Please know that these injections along with many other supplements and vitamins are not FDA approved, so we rely on the positive feedback from patients. We would never recommend something considered unsafe or something that we wouldn't take ourselves. Dr. Simonds has received weekly injections himself for the past 40 weeks and finds it extremely helpful and beneficial. It's available to you and while we recommend weekly injections, you do not have to commit to a schedule. It's about finding what works for you! Most people report feeling the benefits within 24 hours of receiving the injections and find them worth the weekly office visits. You do not have to be an established patient for the Lipotropic injections and can get you in and out of the office quickly. No appointment needed!
Q:  What is the best diet & medication approach after cancer treatments? (surgery for breast cancer which is estrogen driven+radiation treatments completed.
A: We have a good number of patients that have undergone cancer treatments that have gone into remission and are needing weight loss help. It's important to recognize that many types of cancers grow due to sugars and surges in insulin levels. We have found through science that when the body generates ketones through a ketogenic diet, some particular ketones have an inhibitory effect on many types of cancers. Therefore, keto diets are becoming very popular through the field of oncology and are highly recommended. It's very important to eliminate sugars and refined grains from your diet as these are considered toxic and unhealthy. If you have a history of cancer or other serious medical conditions, you may still be able to take medications to aid in weight loss. You still have options available to you. This is another reason why it's important to keep your weight loss provider informed about your medical history.
Q: I haven't been sticking with my diet lately and have been gaining weight as a result. I'm experiencing a lack of motivation and a mental block. How to get back on track?
A: This is an excellent question! It's important to make a plan and WRITE it down. Most people find that this simple plan is highly effective in getting back on track. This mental exercise is shown to be 80% effective to help change behaviors. We highly recommend weight loss medications to gain control of your hunger and cravings.
Q: What are your thoughts on eating late at night? Does the time really matter if I haven't reached my calorie limit yet for the day?
A: Yes, we believe that timing does matter. We recommend to time your meals according to circadian rhythms, such as sleeping at night when its dark and being awake when the sun is up. It's best not to be eating super late at night unless you're a shift worker.
Both of our office locations are set up with a Protein Marketplace that offers many low carb snacks, shakes, bars and more. Whether you crave sweet, crunchy or salty, we've got you covered! We also offer supplements such as multivitamins, probiotics and fish oils. Give Dr. Simonds favorite snack, the Adapt bars a try!
We are open as an essential business with our normal business hours and are sanitizing the offices frequently to help keep everyone safe. We do ask that if you are sick, please stay home and take advantage of our telephone appointments and don't forget we can ship your medications to you. We hope everyone is doing well and keeping healthy!
For more information, you can also follow us on Facebook or visit us at Simondsmetabolics.com
If you're looking for some great keto-friendly and low carb recipes, follow Dr. Simonds Instagram, TheCasualKetoDoctor