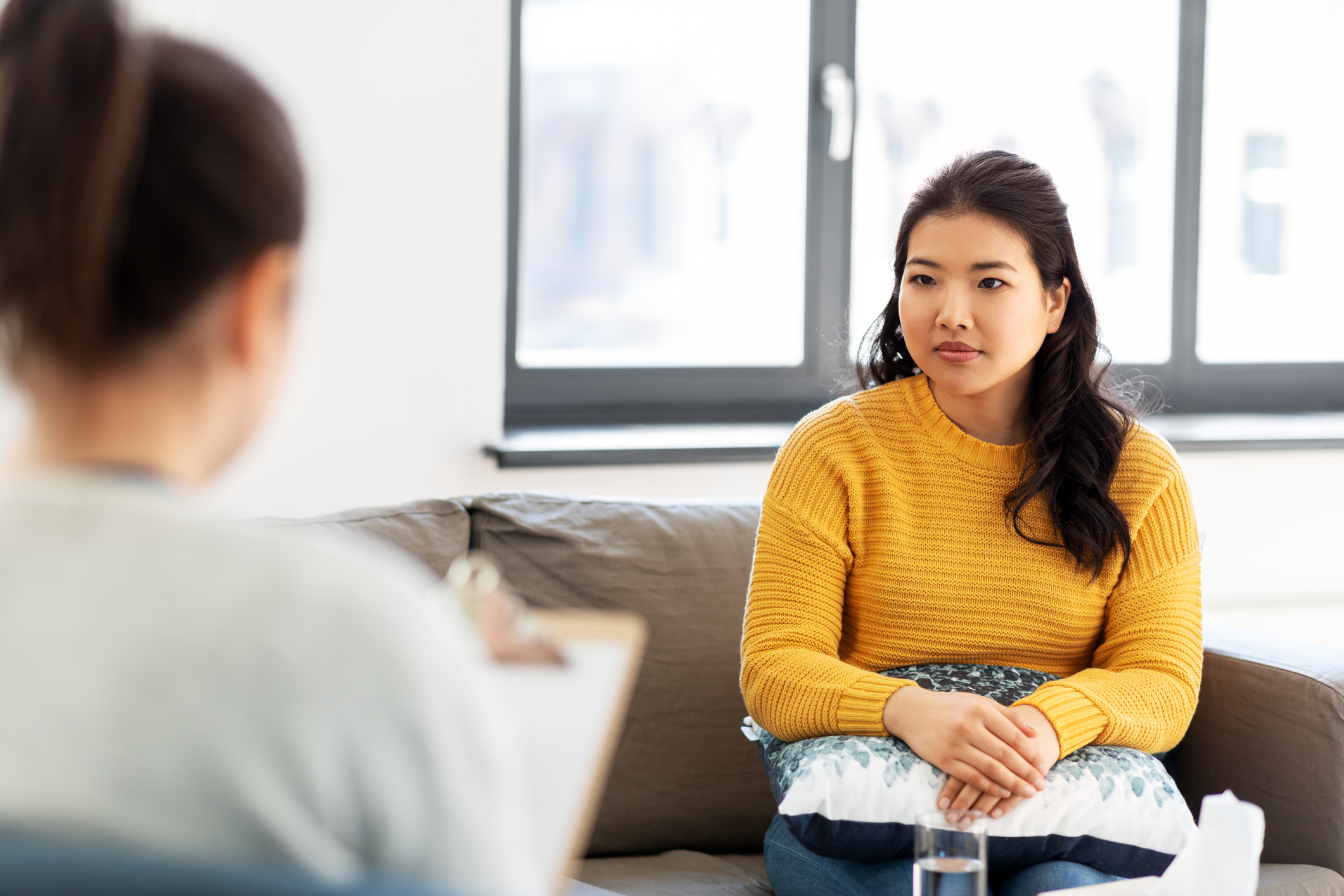 Losing weight and keeping it off is challenging for many people and the rising obesity rate certainly reflects this growing issue. A person may decide to lose weight and put in the effort for various reasons. Some might want to increase their self-confidence, and others have a desire to improve their health. Regardless, a person will need to set their goals and get started on their journey. 
There are a variety of methods to shed some pounds. Exercise routines and healthy eating plans are common and effective means of losing weight. A number of people also take anti-obesity medications, which, for many, are a vital part of a well-rounded plan for managing weight and health. And, if you are looking for an additional component to treatment, you might want to consider Cognitive-Behavioral Therapy (CBT). Cognitive-Behavioral Therapy is about changing behavior, especially long-term, habitual patterns, and getting yourself to take different actions, resulting in making better decisions. It's about changing the way you think, which can go a long way in managing a healthy weight.
Cognitive-Behavioral Therapy can be a vital strategy for losing weight. How does Cognitive-Behavioral Therapy work, and how does it help with weight loss? 
What is Cognitive Behavioral Therapy?
CBT is an approach to the psychological treatment of various mental health issues. The therapy has a few values that form the basis of care. One of them is that psychological issues are partially the result of unhealthy thinking. Learned patterns of unhealthy behavior can contribute as well. The main goal of cognitive behavioral therapy is to change the way you think to come up with effective ways to cope. Some strategies may include understanding a person's behavior and using problem-solving skills to handle difficult situations. Part of the treatment might have you face your fears to overcome them. The therapy can leave people feeling more confident in themselves. 
In a session, you might talk to a professional in a one-to-one or group setting. Cognitive-Behavioral Therapy works by using role-playing activities and frequent feedback. People often receive homework assignments or keep a diary. You may gradually become exposed to the situation that causes your fear or anxiety. 
Each person is different, so the strategies of a Cognitive-Behavioral Therapy session will vary for each case. This form of psychotherapy helps change behaviors, and it has proven to have positive effects on various conditions, such as anxiety disorders, depression, and even obesity. 
Cognitive-Behavioral Therapy and Weight Loss 
People commonly use CBT to manage anger, PTSD, depression, panic disorder, and other mental health conditions. However, the treatment can also help with someone's weight loss journey. Among the many benefits, CBT aims to understand and change certain eating habits. As a result, you can come up with methods to alter patterns, lose weight, and maintain your goals.
For example, one study observed 88 patients who received Cognitive-Behavioral Therapy. After 12 months, they lost around 15% of their body weight. Additionally, the participants did not tend to regain the lost weight between 6 and 12 months. 
CBT can be especially helpful for long-term weight loss. Of course, many people can benefit from using the treatment alongside other methods, like a well-formulated ketogenic diet plan and exercise. When someone uses this type of psychotherapy, the person learns to identify the thought that guides their actions. A session would work to change the thought to a healthier one. 
It can take a bit of practice, but Cognitive-Behavioral Therapy can be vital on the weight loss journey. Every program can be tailored for each person, and there are generally six parts to it. 
Making Lifestyle Changes
You will likely start with making necessary lifestyle changes. It is an essential step in Cognitive-Behavioral Therapy. By using CBT, you will learn to discover new eating habits that lead to your body getting all the required nutrients while consuming fewer empty calories and making better food choices.
Lifestyle changes also affect how active a person is on a daily basis. Cognitive-Behavioral Therapy encourages people to adopt an exercise regime. You might choose to go on more walks or visit the gym regularly. It is a good idea to have a steady increase in activity levels to make the habit long term. 
Keeping to Dietary Plans
Several options for dietary plans exist for someone to choose for weight loss. We are huge proponents of a keto or low-carb lifestyle, which can have significant results and beneficial health effects in the long run. But, if keto is not for you, we will help you come up with a sustainable eating plan that works for you. Remember, it's not just a diet, it's a lifestyle change that will need to be maintained for long-term results. 
Unfortunately, many people abandon their dietary plans and have setbacks. This is very common and can have many reasons. Motivation, responses to mood, and frequent snacking can contribute to the decision to stop new eating habits. This is when CBT may help. Cognitive-Behavioral Therapy can improve a person's mood to reduce the chances of comfort eating. It can help with motivation as well as positive thinking to result in making better decisions.
Improving Body Image
A common reason people choose to lose weight involves body image. After all, society generally places importance on physical appearance. A negative view can influence their self-confidence. A part of Cognitive-Behavioral Therapy works to improve someone's perception about themselves. 
The psychological treatment uses the basics of the program to give people room to improve their thoughts and feelings about their bodies. They can continue their weight loss journey in a healthier manner. 
Setting Weight Loss Goals
As you continue your Cognitive-Behavioral Therapy, you may create weight loss goals for yourself. You should determine why you plan to lose weight, how many pounds you want to drop, or set goals for activities you want to be able to do at a lower body weight. It also is important to set a realistic goal and even set smaller goals along the way. These small "wins" can go a long way in helping you achieve success.
People often do not realize the achievements they make, especially when they see how far they have to go. Cognitive-Behavior Therapy works with this step by allowing you to appreciate the progress you have made. 
Meeting Primary Goals
The real reason why someone wants to lose weight does not always relate to their weight, like self-consciousness. They might have false beliefs about their life at a higher vs. lower body weight, and Cognitive-Behavioral Therapy can change those thoughts and feelings.  
Treatment can reduce anxiety and lead to a better understanding that there is more to you than physical appearance. The increase in confidence can help change the situation and put you on the path to meeting your primary goals. 
Maintaining Weight
Maintaining weight is as important as the loss itself. The majority of those that lose weight will experience weight regain and fluctuations. CBT can help prevent you from worrying about these normal fluctuations and indulgences now and then. You can still feel in control and get back on track. 
Cognitive-Behavioral Therapy assists in long-term weight and health management, which is the ultimate goal in any weight loss journey. You should feel a sense of satisfaction with the amount you have lost and the benefits you've gained from that and the therapy encourages those positive feelings. Losing weight and keeping it off is difficult and CBT can be a valuable tool to add to your journey.
Our mission at Dr. Simonds Metabolics & Weight Loss is the prevention, treatment, and reversal of the disease of obesity and its effects using nutritional therapies, behavioral change, physical activity, and medications. Contact us for more information.