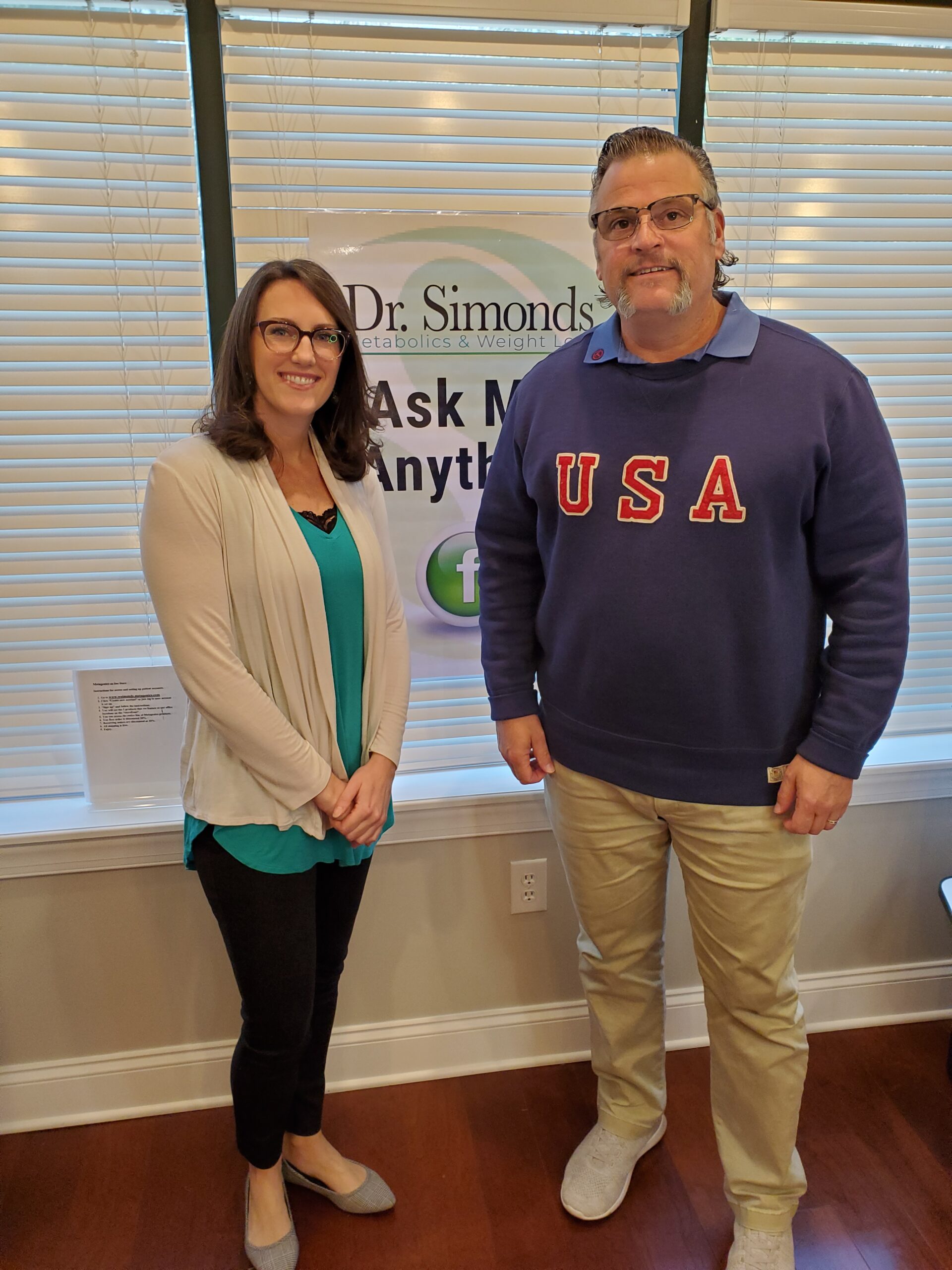 During this Ask Me Anything Live Show, Dr. Simonds and Michelle Kennedy, NP-C discuss CBD, weight loss plateaus, tips to avoid loose skin, and more.
Q: I'm interested in trying CBD and was wondering which variety you recommend? What's your best seller?
A: We're big fans of CBD! CBD is a family of compounds/oils that are found in the hemp plant that does not include THC. THC is the component of marijuana that causes a high effect.
We carry a brand called Naternal, that we think is the best in the industry. Naternal comes in several varieties of oils that offer medicinal properties and is even available in a muscle cream. It's our opinion that Naternal is the market leader in quality. They are processed right here in NC and the products are also grown locally as well. We've seen every step of the production process and they have superior quality control and testing to ensure the highest quality product. Their products are in compliance with all state and federal laws and they will be exactly what they are advertised to be.
Your body has an endocannabinoid system that makes compounds that mimic the ones found in the hemp plant. This is a very important system in the body. You have receptor types that affect hunger among many other things.  There is a receptor-type in the endocannabinoid system that when certain compounds bind to it, makes you hungry. There was a diet drug in 2006 that actually blocked that receptor that has since been taken off the market. It was actually causing depression in some users as it also affected the receptor that can make you feel happy. CBD oils act as only partial blockers of the receptor, so patients actually report an improved mood. You can also select out certain oils that have potent anti-inflammatory effects as well, such as Naternal Move. This potent anti-inflammatory has higher concentrations of CBG, which is a great alternative to over-the-counter pain relievers.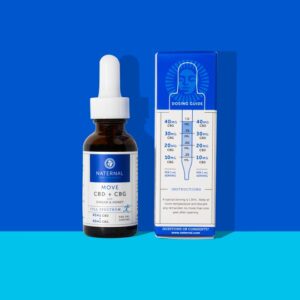 We are currently offering some specials on CBD. Contact us for more information about Naternal.
Q: My weight loss has stalled for a few weeks now. Any tips to help get past a plateau?
A: This is a very common question! We advise patients that it generally involves changing something up in their routine. A couple of weeks of staying at the same weight is a very normal and expected part of any weight loss journey.
We know that it can be very frustrating for patients and we really only get concerned when weight loss has stalled for 4 or more weeks. That time frame is when it's considered a true plateau and some intervention is needed to get weight loss moving again. At this point, we would recommend some type of change. Changing dietary habits, such as adding more protein and reducing carbs can help break through a plateau. Other components that may need to be altered include water intake, sleep, stress levels, exercise, or even medications. It really depends on the individual and that's something that we help patients figure out at office visits. Even a minor alteration can have a big impact on weight loss.
Q: I saw that Dr. Simonds will be speaking at an upcoming event. Can you tell me more about it and how can I attend?
A: There is an organization that we've partnered with over the years called, Adapt Your Life. They're a keto group that focuses on adapting your life around eating a ketogenic lifestyle. They also have an Adapt Your Life Academy online where you can be part of the community and take online courses.
The folks that run the organization are super! They do some live events at various places around the country where they bring in expert speakers that teach you how to live this lifestyle. It's a 1-day event full of speakers, talks and has great interaction and networking opportunities. It's a ton of fun too! You may even hear Dr. Simonds sing a song or two.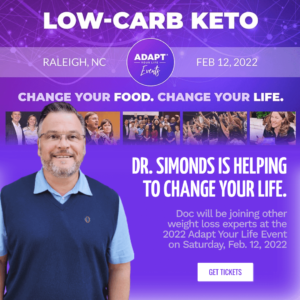 Click here to register and purchase tickets to Low Carb Keto Raleigh 2022
Q: Can I still continue lipotropic injections during pregnancy?
A: Congratulations! Lipotropic injections are made up of pure vitamins, amino acids, and natural compounds. We always recommend patients consult with their OBGYN before proceeding. While there is nothing in the injections that could be harmful, we always recommend for you to consult with your doctor first.
Q: How can I avoid loose skin and stretch marks during weight loss?
A: This is a concern that many folks have. We like to tell patients to remain as patient as possible as so much can change even just 6 months after reaching their weight maintenance goal. Many times, these concerns improve over this time period. We really like to recommend collagen and regular physical exercise as tools along the way to help.
Other tools, such as invasive and non-invasive surgical tools are available. We actually offer an excellent non-invasive procedure at our Durham location called, InMode. Our body contouring center is located right next door to our weight loss center. These skin tightening and muscle toning procedures are performed by Dr. Simond's wife and registered nurse, Anna. These non-invasive procedures are performed with no downtime while decreasing subcutaneous fat while toning and tightening.
We offer free consultations for InMode services. Contact our office for more information.
Q: Will the keto diet give me kidney stones?
A: This is a very common question and discussion on the internet. It's our opinion that the keto diet does not cause kidney stones and we don't think there's a direct relation. Kidney stones are very common and we don't think there's a strong relationship or increased risk due to the keto diet. It's important to drink plenty of water and stay hydrated throughout the day.
Q: Can you share your thoughts on the study in which cannabis compounds may prevent infection of Covid 19?
A: Dr. Simonds shares his thoughts on a recently published Forbes article about CBD and its role in the prevention of covid. In a recent study conducted at Oregon State University, they found that oils in the cannabis plant bind to the spike protein on all of the covid 19 variants. This prevents the spike protein from binding to the ACE2 receptors on cell membranes, thus preventing the virus from getting inside the cell. This suggests that CBD can help keep you from getting sick.