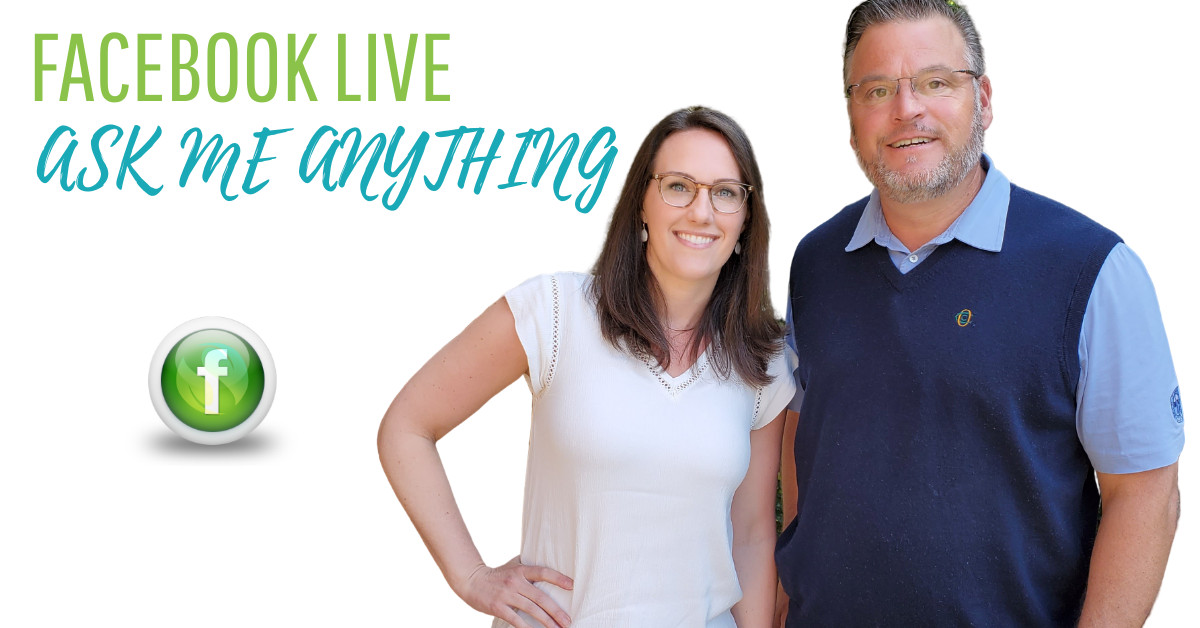 Michelle Kennedy, NP-C and Dr. Simonds were back for another Live Facebook session to answer viewer questions. Just a reminder that both offices of Dr. Simonds Metabolics & Weight Loss are open and treating patients. We are still offering phone sessions and our onsite pharmacy can dispense medications as needed for your goals. We are able to ship your prescriptions at regular cost plus $15 for shipping or we are offering curbside medication pickup. Just give our office a call for more information.
Q: What are the Lipotropic injection shots and what area do they target? I'm still fuzzy on Lipotropic injections. I have a friend that gets them and she says she feels great. I'm not really interested in losing weight, so can I still benefit? 
A: The Lipotropic Injections are a compound of amino acids, b-vitamins and fat burners. They are injected into the arm and may help with weight loss. We often hear that patients feel better, sleep better and have more energy from the injections. You can stop in at any time, so no appointment is needed for the injections. We offer 2 different kinds of injections, Super B and the Fat Burn Plus. They are given separately because they contain a high level of vitamins and fat burners. Therefore, one injection would be too much volume of fluid at one time, so the pharmacist has made 2 different injections. Most patients receive one of each injection on a weekly basis for the best results. Dr. Simonds highly recommends the Lipotropic Injections and receives weekly injections himself.
We are currently offering a special: BOGO INJECTION SPECIAL- BUY ONE Lipotropic Injection, GET ONE (FREE) Fat Burn Plus ($30 savings).
You do NOT need to be a patient to receive Lipotropic Injections and can stop in at anytime our offices are open. They are risk-free and do not leave the injection site or arms sore. These Lipotropic Injections are super high quality, easily absorbed by the body and are pure types of vitamins and amino acids that provide the best results.
Q: What's the difference between Full and Broad Spectrum CBD oils? And can you really feel the difference?
A: The main difference between the two is the THC content. The Full Spectrum CBD (blue box) contains a tiny amount of THC (less than .03%) and the Broad Spectrum CBD (green box) contains zero THC. The Broad Spectrum CBD is best for those that may undergo drug screening as even a tiny amount of THC from the Full Spectrum CBD may show up on a drug screening. Although the Full Spectrum CBD contains a slight amount of THC (0.03%), it will NOT provide any psychoactive side effects. You will NOT get high! Besides the THC content, both types offer the same great benefits such as better sleep, better moods, decreased inflammation, and decreased appetite. Regular use of CBD has been shown to reduce hunger and aid in weight loss.
CBD by Naternal is a very high-quality product, the best of the best and we are excited to offer their products at our office, currently at 50% off. Along with the CBD oil, we also carry other forms of CBD including topicals, lotions and a salve.
Q: Is testing ketones helpful?
A: It really depends on the person. Higher ketone levels do NOT necessarily equal higher weight loss potential. Adherence to the diet that produces ketones is more important to focus on. Ketones are a compound that your body produces when fat is used as the primary fuel source in the body instead of glucose, resulting in weight loss. This only happens when your carbohydrate intake is low, and your body switches into a state of ketosis. Popular low carb diets such as Atkins and the Ketogenic diet focus on keeping carbohydrates levels low enough for the body to use ketones to burn fat.
There are three different methods for testing your ketone levels — blood, breath, and urine. Urine test strips are a popular method used by many. They can be a useful tool, especially at the beginning of a low carb diet to ensure you're on the right track.
But, there are scenarios where testing the urine for ketones is not necessary. This is especially true for those that have been following a low carb lifestyle for a longer period of time and ketones will no longer be detected in the urine. So, even though they are still in ketosis, ketones will not show up in a urine strip test. This is why we stress the importance of sticking to your low carb diet vs. testing for ketones. The bottom line is that if you are adhering to a low carb diet, your body will produce any one of the three ketones. If you do decide to test for ketones, we recommend that testing be done in the evening for the most accurate result. Ketones can be a complicated subject, so please call us if you have any more questions.
Q: I've been seeing a lot about testosterone deficiency related to weight. Does losing weight really help get your testosterone level back to normal?
A: The presence of excess body fat suppresses the body's ability to produce testosterone. Therefore, as you lose weight, your body will begin producing more testosterone. It's an established fact that obesity causes depressed testosterone, so it's important to address the disease of obesity in order to raise testosterone levels. Just taking testosterone supplements without controlling your diet is not the best way to address this particular issue either. We treat many male patients in the practice that report better moods, increased energy and the ability to build muscle mass as they lose weight. They just feel better and are more like themselves.
Q:  I really need some advice on how to find a great multi-vitamin. What should I really be looking for? And are some better than others for weight control?
A: At Dr. Simonds Metabolic & Weight Loss, we are excited to offer supplements by Metagenics. Metagenics is a pharmaceutical-grade supplement line that does an amazing job of providing top-notch supplements. They are well known for their thorough testing, research, education and the purity of their products. They have been providing prescription strength supplements for about 30 years now. They are an office favorite and we take them ourselves. We went more in-depth about Metagenics at our last AMA Facebook Live Show.
Ginny from Durham:  I don't have a question. I just wanted to say how much I am grateful for your help. It's been great for me and all those I've referred to you. You make it really easy and convenient. And unlike others I've tried, I love not having a contract. It makes me send in friends without worrying they will be taken advantage of.
Thank you so much for your comment, Ginny! We love hearing this. We definitely try to make it as easy as possible for patients to come see us. We know that treating obesity is already hard enough and we are here to help and guide you along the way!
Q: Help! I'm about to go on vacation with my family. It's going to be really different since most places are only curbside pickup. How can I stay on track while I'm away from my own kitchen?
A: We know it can be tough and every scenario is a little bit different. We have found that most restaurants are happy to accommodate and substitute low carb options, even for carry-out. Skip the fries and other carb-heavy dishes for salads, seafood and other proteins. For situations where this just isn't possible, exercise portion control instead. Have the carbohydrates in moderation and get back on track for your next meal. Don't forget to prepare in advance and bring your own low carb and high protein snacks. Also, be sensible when it comes to alcohol consumption. Make sure you stay hydrated and choose light beer or a glass of wine in moderation.
Q: Can you tell me more about EXPRESS Hours? I've seen this mentioned in your emails, but I'm not really sure what that is. The word EXPRESS definitely sounds great.
A: At the Raleigh Office, Express visits are offered on Thursday mornings, from 7am-9am
At the Durham Office, Express visits are offered every 1st and 3rd Friday of the month from 7am-9am.
Express appointments are specifically designed for established patients that are doing extremely well on their current plan. Since they are doing well with their medications and current diet plan and do not have a lot of questions, we are able to see them more quickly than a regular office visit. They are designed to be a quick and efficient way for patients to be seen.
Also, Express visits can be done at any time, such as during your lunch break and are not just limited to early mornings hours. Just let us know when you're scheduling your appointment that you prefer an express visit. Remember that we are always available to answer your questions if you forget to address something at your visit. We make ourselves easily accessible, whether through our personal emails or through our phone system.
Thank you so much for joining us today and submitting your questions! Our experienced obesity experts at Dr. Simonds Metabolics & Weight Loss are ready to help you achieve your goals and get you started on your weight loss journey. Contact us for more information or to schedule an appointment. We are here to help!