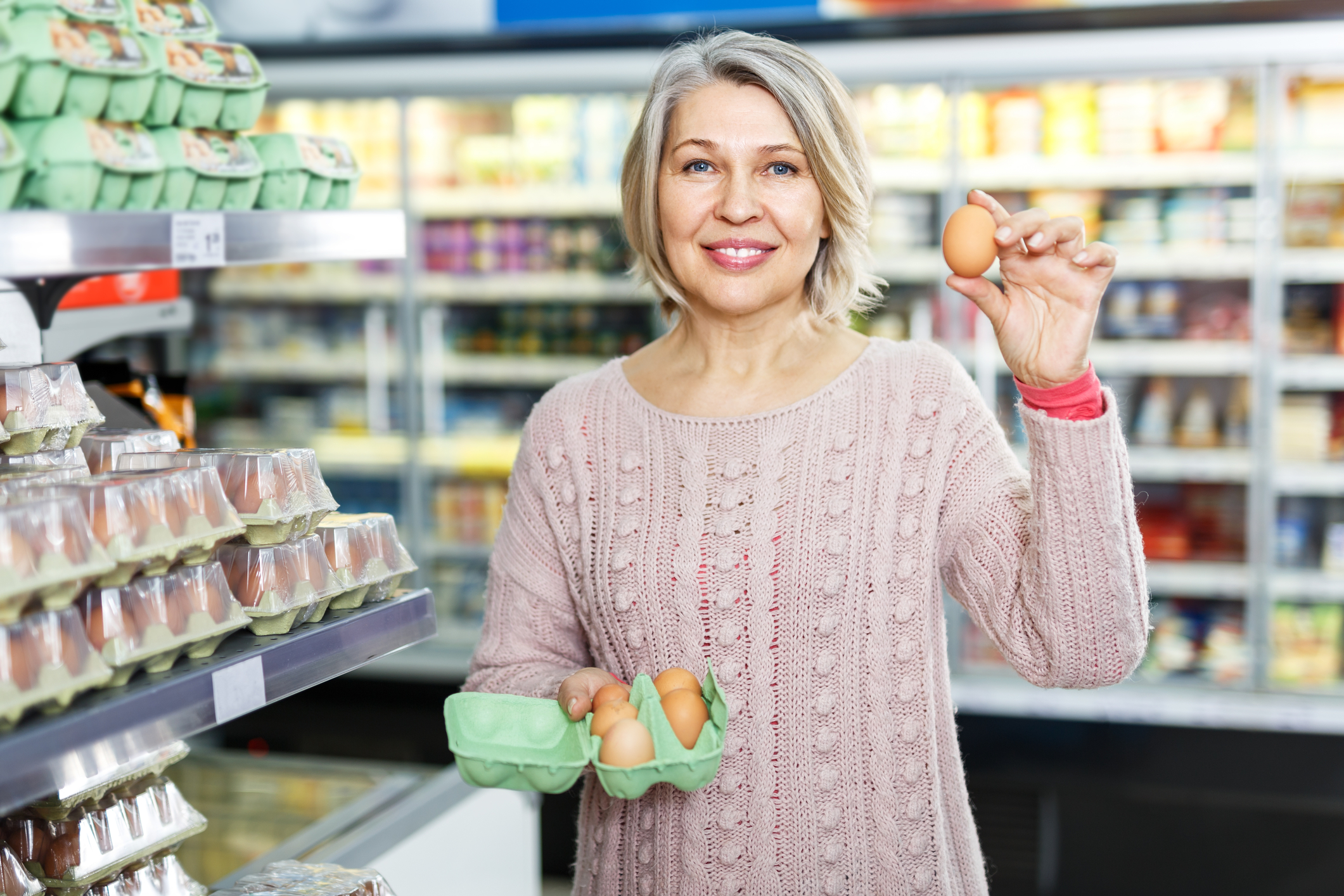 There are many myths about keto, and one that we often hear that prevents most people from giving this beneficial diet a whirl is that it is too expensive. Well, we're here to set the record straight on this misconception. The keto diet or any low carb diet can be super affordable! In fact, we find that most patients spend the same amount or even less on their groceries compared to other diets.
If you are discouraged from taking the keto plunge because you think it will cost a pretty penny, you need to know that keto doesn't have to be an "expensive" diet. By using the following tips, you'll manage to get the outcomes you are yearning for while paying out less than you imagined.
Here are some helpful tips on how to do keto for the budget conscious:
Craft a Keto Budgeting Plan
When purchasing groceries, deciding how to use up your money becomes hard when you don't have a budgeting plan. Sellers know this all too well, so their mission is to persuade you into spending more. If you don't already have a solid budgeting plan, the opportunistic sellers will most likely win.
When making a budgeting plan, the first step is figuring out how much you can afford to spend per week on your keto ingredients. With a budgeting plan in place, all you need to do is to stick to it. At the end of the month, look at what worked and what didn't. If you achieved your grocery goal with a little something to spare, that's great. If you went over-budget, try to simplify some of your keto meal plans. Remember, you do not need to purchase any special keto items that are marketed today. Yes, shakes, bars, and quick meals can be very convenient but they also add to your grocery costs, and are not necessary for a successful keto lifestyle. It is not necessary to shop at expensive specialty grocery stores and you don't need fancy ingredients to enjoy the keto diet.
Having a meal plan with specific recipes can also go a long way, not only for budgeting needs but also for time management. We find that our most successful patients plan their meals, make grocery lists and prepare meals in advance. 
Search for Offers and Discounts
There are various ways grocery stores give offers and discounts for their esteemed customers. One way is by discounting the prices of products that are about to expire. Some stores discount such products by as much as 20 percent. This is a great way to save! You can search for such offers and discounts when buying your keto ingredients, whether online or from local stores.
Another common offer by grocery stores is the Buy One, Get One Offer (BOGO). With this offer, you will not only get lots of free products, but you will also get to save your money. Look out for in-store promotions for great deals and discounts.
Another way you can get to enjoy discounts is through grocery coupons. The easiest way to find grocery coupons is online. You can join grocery coupon sites and look for those that include a section for coupon trading. You can also download coupon apps for stores that offer discounts on food items that you can make use of to prepare your keto meals.
Buy in Bulk
Bulk buying is when you buy items in large quantities as opposed to buying just a single unit. The bulk purchase of keto ingredients can help you cut back on your spending. This is really a great tip for most shoppers!
If you happen to come across keto ingredients sold at a low price, buy them in large quantities. Things such as cooking oils, seeds, nuts, and other dry ingredients can be purchased in large quantities. Buying non-perishable food items in large quantities will save you money in the long run.
Another trick is to buy food items that are not "convenient." For instance, consider buying a whole chicken rather than skinless, boneless chicken breasts. Rather than purchasing pre-chopped celery, consider buying the whole stalk of celery. Food items that are considered "inconvenient" normally cost less. As such, you can save some cash on such types of ingredients.
Buy From Online Stores that Offer Free Shipping
Online shopping has become the most convenient way for consumers to get their favorite food items at affordable prices. Luckily, many keto ingredients cost much less when you buy them online. In most cases, the ingredients can cost up to 50% less than what local stores charge.
When shopping for keto ingredients online, it's best to buy from online stores that offer free shipping for certain orders. Some online stores offer a discount to customers when they make their first order if they sign up for their mailing list.
Keep Your Keto Meals Simple
We cannot express this tip enough! You don't need excessive ingredients, such as highly-priced meats. Try making your meals simpler by mixing low-carb veggies with low-priced cuts of meat and plenty of healthy fats. Investing in a slow cooker or a pressure cooker will help you save in the long run. These appliances are energy efficient as they enable you to cook tougher cuts of meats quickly. With a slow cooker or pressure cooker, you can transform low-priced cuts, such as rump, chunk, and flank, into soft and tender meats. The good thing about simple meals is that they taste as good as the complicated ones while minimizing the hassle and spending.
Cook in Bulk
Preparing a fresh meal multiple times a day every day is not only time and energy-consuming, but it is also costly. If you are purchasing keto ingredients in large quantities, be sure to cook in large quantities as well. Cooking your keto meals in large quantities, also called batch cooking, is a brilliant strategy to save your energy, time, and money.
You can select a specific day of the week to prepare and cook your keto meals. In this case, a deep freezer will be a worthwhile investment. In case you come across incredible bulk deals on keto ingredients, buy and store as many of them in your freezer as possible. Keep in mind that frozen vegetables are just as, if not more, nutritious than fresh produce in the grocery store, and can save you lots of money with no waste! Stock up on things like frozen asparagus, brussels sprouts, spinach, and riced cauliflower. You can also keep cooked food and leftover food in the freezer. Doing so will make following keto so much easier and cheaper for you.
We hope that you have a better understanding that the keto diet does not have to break the bank. Focus on fueling your body with good quality healthy fats, protein and nutritious foods. You're worth it!
Let a Professional Guide You on Your Weight Loss Journey 
If you are struggling with excess body weight and are seeking professional guidance, let us help. At Dr. Simonds Metabolics & Weight Loss, we treat patients with a variety of weight-related issues.
All new patients will receive a full metabolic assessment and be provided with a complete plan so that you achieve weight loss in a healthy way. We will also provide you with medications to curb appetite, suggest an exercise plan, and provide you with ongoing nutritional counseling.
Feel free to contact us today to set up an appointment, and we will be more than willing to assist.