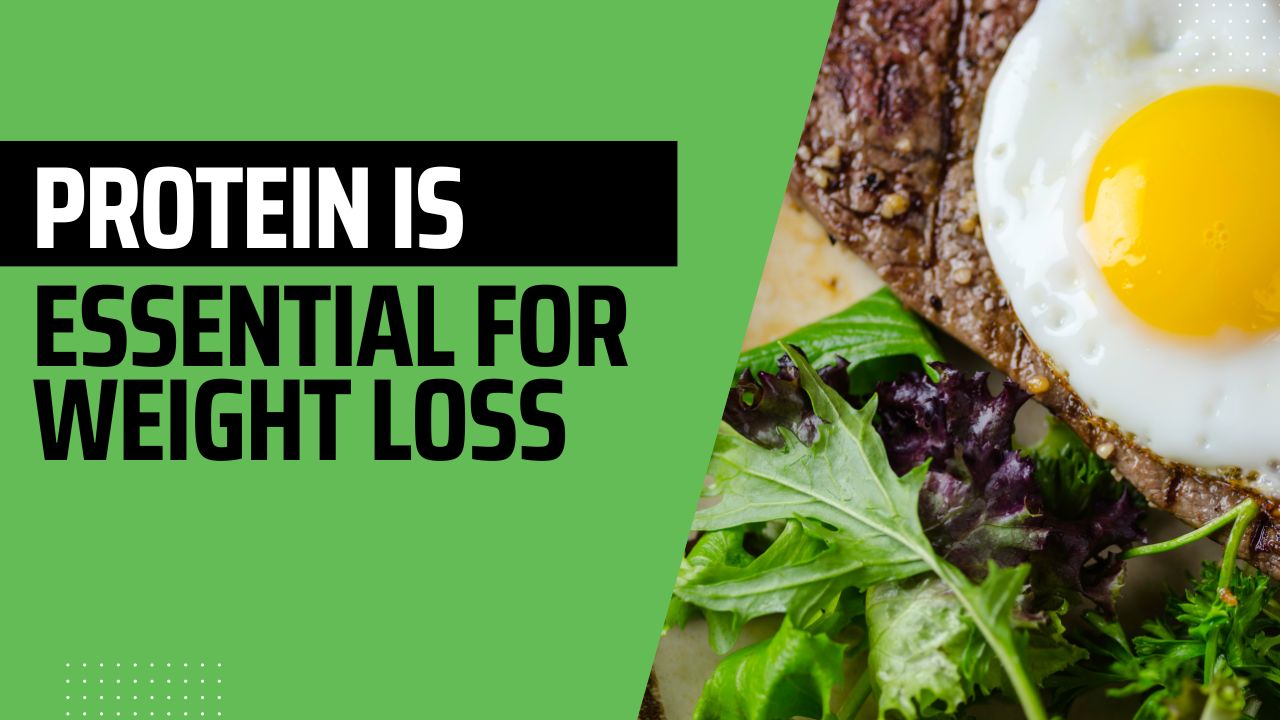 Why is it important to eat enough protein?
The human body is made up of lean mass and fat mass. Our body's lean mass is comprised of proteins that continue to wear down over time and must be repaired constantly.
This lean mass needs to be repaired through a process called protein synthesis. Basically, it is the removal of old proteins that are replaced with new proteins.
How much protein should I be eating?
This is a question we often hear in our practice. And the simple answer is to aim for 30 grams of protein at meal times.
We highly recommend consuming at least 30 grams of protein at every meal. This is especially important for your first meal of the day. Whether you break your fast (breakfast) in the morning or later in the day, it's important to intake adequate protein (as well as other nutrients).
What are the best proteins for your diet?
It's important to consume both the correct amount of protein and the correct type of protein, such as those from animal sources or even whey protein. This will trigger protein synthesis in the body with the added benefit of increasing your metabolism and burning extra calories throughout the day, aiding in weight loss.
Protein is responsible for many functions in the body and supplies the essential amino acids needed for the growth, production and maintenance of our cells and tissues.
So, what types of protein should you consume? Great examples of protein to activate protein synthesis include:
beef
chicken
fish
pork
eggs
egg whites
Greek yogurt
whey protein (when sourced from cow's milk)
Why is protein important for breakfast?
When we talk about breakfast, we are referring to your first meal of the day, no matter the time. You're essentially "breaking your fast" after many hours of sleep or practicing intermittent fasting and delaying meal times.
It's very important to consume adequate protein after an extended period of time. Further, breaking a fast with high sugar or heavy carbohydrate foods leads to spikes in insulin levels, which causes weight gain and other health problems.
Breakfast doesn't have to be a certain category of food. You can enjoy whatever foods you desire if you're getting enough protein and following your healthy meal plan. Love salads? Craving a hearty bowl of low-carb chicken soup? Go for it!
Low carb, high protein breakfast ideas (for any meal)
Breakfast doesn't have to be what you typically think of for breakfast: sugar-filled cereals, pastries and bagels slathered with cream cheese. You can eat anything you want for breakfast, including dinner leftovers. The limits we have placed on breakfast are self-imposed. Don't be afraid to break the mold and try something completely outrageous.
If you're looking for some low carb recipe, high protein ideas, Dr. Simonds Instagram, The Casual Keto Doctor is filled with heaps of recipe ideas. Check out some of his most popular recipes:
Creamy Bacon Mushroom Thyme Sauce
The ultimate comfort food to start your week off right. Fresh herbs are an awesome way to liven up any recipe. They taste especially amazing with hearty recipes like this one!
View this post on Instagram
Keto-Friendly Baked Turkey Meatballs
You can never go wrong with meatballs. I love making these a meal over zoodles or cauliflower rice. Anyone else keep big batches around for quick meals? These are so great for meal prepping – make extra, roll em up and freeze them raw so they're ready to bake when you need them.
View this post on Instagram