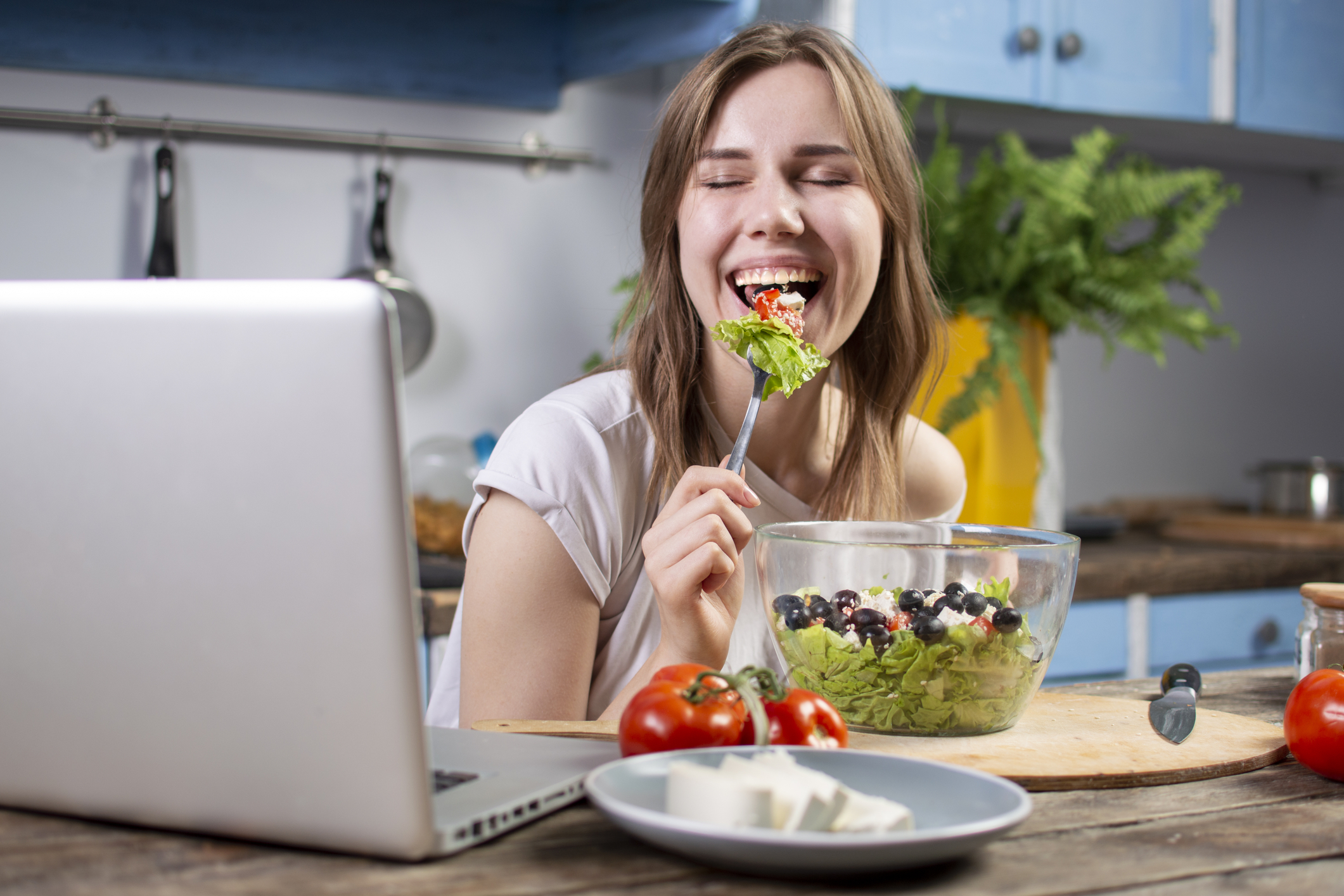 Covid-19 has surely changed everyone's daily lives and routines as we have all been adhering to the social distancing and stay-home orders set in place. Thankfully, this is a temporary situation but there's still some time to go before we're back to our normal routines, especially dining out at restaurants again. Anyone else miss dining out with friends and family?
While dinner parties are beginning to feel like a distant memory, you can still find ways to share a meal with friends and family. Yes, that's right! We're talking about hosting a virtual bash to keep everyone connected, while sharing a delicious meal together. And do you want to know what's even better? You don't have to prepare in the same ways as if you were having guests over in your home. Anyone else excited about not having to clean your home from top to bottom, or set up a fancy spread for everyone? Heck, you don't even have to wear pants if you don't want to. Sounds amazing, right?
Hosting a virtual bash is a flexible and super fun way to get together with everyone you miss. There are so many great options to choose from. You can all decide to prepare the same recipe, or even pickup some takeout or have some grub delivered. Get creative and have fun with it. You can even pick a theme, have everyone dress up and keep it playful. Once you all decide on your favorite way to participate, it's time to pick the best way for everyone to connect. Fortunately, in this day in age there are plenty of platforms to choose from including:
Zoom: Is a popular corporate video conferencing resource that has gained popularity while people are social distancing. It's rated high for being user friendly and is know for it's high streaming quality. You'll need to pay for a Pro account to host meetings that are longer than 40 minutes.
Skype: With the ability to host up to 50 people at a time and a four-hour time limit, Skype is a well-known platform and user friendly.
FaceTime: If you only have an iPhone or an iPad, FaceTime is another good choice. You can add up to 32 friends, although the video quality will depend on your cellular provider.
Google Hangouts: With Google Hangouts, you can see 10 people at once on a call from your phone or computer.
Facebook: Facebook Messenger's video chat allows you to see up to six people in a video call.
Now that you've decided on your favorite platform, all you need to do is get ready for a night of fun and delicious food. Don't forget to think about some details to make it even better. Good lighting and a flattering camera angle can all go a long way. If you're feeling a little fancy, light a candle and bust out the special dinnerware. Adding some special touches is a great way to show off you're personal style and add some flare. And don't forget about the quarantini, your favorite quarantine cocktail!
And, if you're following a keto lifestyle and are looking for some new recipes to try at your virtual dinner party or anytime, Dr. Simonds' Instagram, TheCasualKetoDoctor has many keto/low-carb recipes to choose from. Here's just a few examples of the kind of recipes you can find there:
Chicken Zucchini Poppers Recipe
These are flippin amazing! The zucchini is the secret for success in this one. It's a no fail way to keep the meat super moist and juicy.
View this post on Instagram
Keto Lasagna
This recipe uses cheese dough for noodles! If you're not a fan of zucchini noodles in your lasagna, give this one a try.
View this post on Instagram
Keto Creamy Cilantro Lime Chicken
I find that most people either love cilantro or hate it. If you love cilantro, don't sleep on this recipe.
View this post on Instagram
Low-Carb Spicy Margarita
Looking for a way to spice up your weekend?
View this post on Instagram